13 NOV '19
Greek Prime Minister Kyriakos Mitsotakis attends the reception held in his honour at Hellas House.
Shanghai, November 5, 2019
Wrapping up his productive visit in China during the 2nd China International Import Exhibition CIIE, the Greek Prime Minister, accompanied by his wife Mareva Grabowski-Mitsotakis, attended a reception on November 5th, organized by Enterprise Greece and held in his honour at Hellas House.
Among the attendees at the reception were the Greek Government delegation and specifically the Minister of Culture and Sports, L. Mendoni, the Minister of Maritime Affairs and Insular Policy, I. Plakiotakis, the Deputy Minister of Foreign Affairs, Konstantinos Fragkogiannis, the Mayor of Athens, K. Bakoyannis, the Mayor of Piraeus, I. Moralis, the Attica Regional Governor, G. Patoulis, the business delegation of more than 60 companies representing the most dynamic sectors of the Greek economy as well as major Chinese investors and entrepreneurs.
Hellas House since its opening on May 2018 and up to today, it has already been a milestone in Shanghai's social, cultural and business lifestyle, having hosted a variety of business, government and social events. It is a place of unique Greek aesthetics and at the same time a point of reference in the center of Shanghai for both Greek and Chinese entrepreneurs.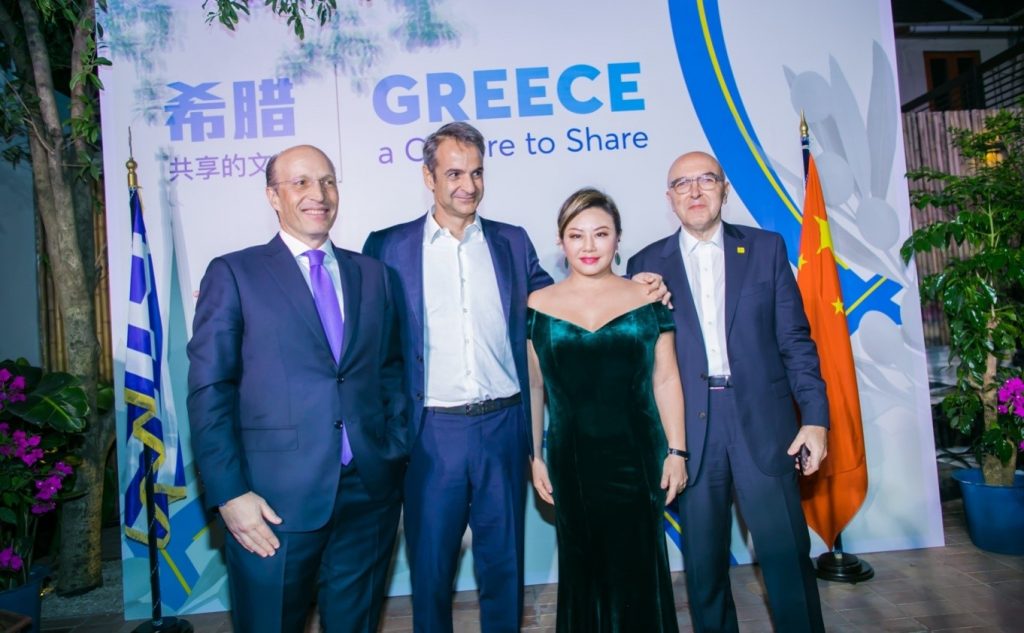 Pavlos Kontomichalos, Greek Prime Minister Kyriakos Mitsotakis, Sophia Kontomichalou and Deputy Minister of Foreign Affairs for Economic Diplomacy and Openness, Konstantinos Fragkogiannis a group photo during the reception.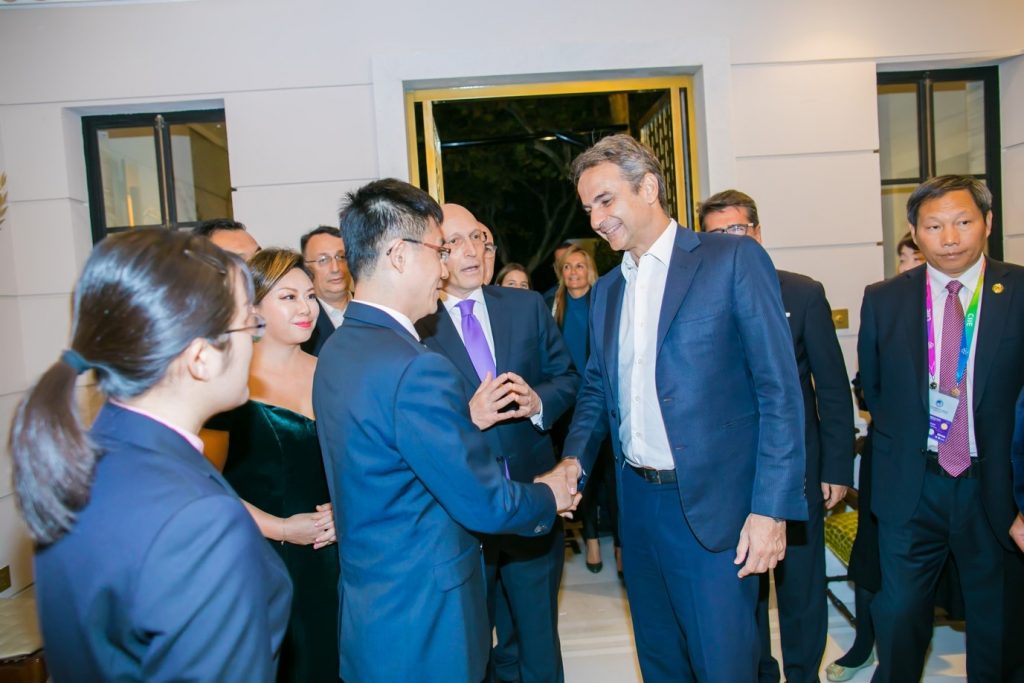 Kyriakos Mitsotakis, was also warmly welcomed by the Secretary of CPC Changning District Committee, Mr. Wang and local government officials.
Opening his speech Greek Prime Minister congratulated Mr. and Mrs. Kontomichalou for Hellas House adding that "I could not imagine a better example of what Greece is really all about in Shanghai than this beautiful project" and thanked Secretary of CPC Changning District Committee, Mr. Wang for making it possible. He also expressed his gratitude to the Greek government delegation, Enterprise Greece, the Greek Embassy, the Consular Office and everyone who worked passionately for the success of their visit to China.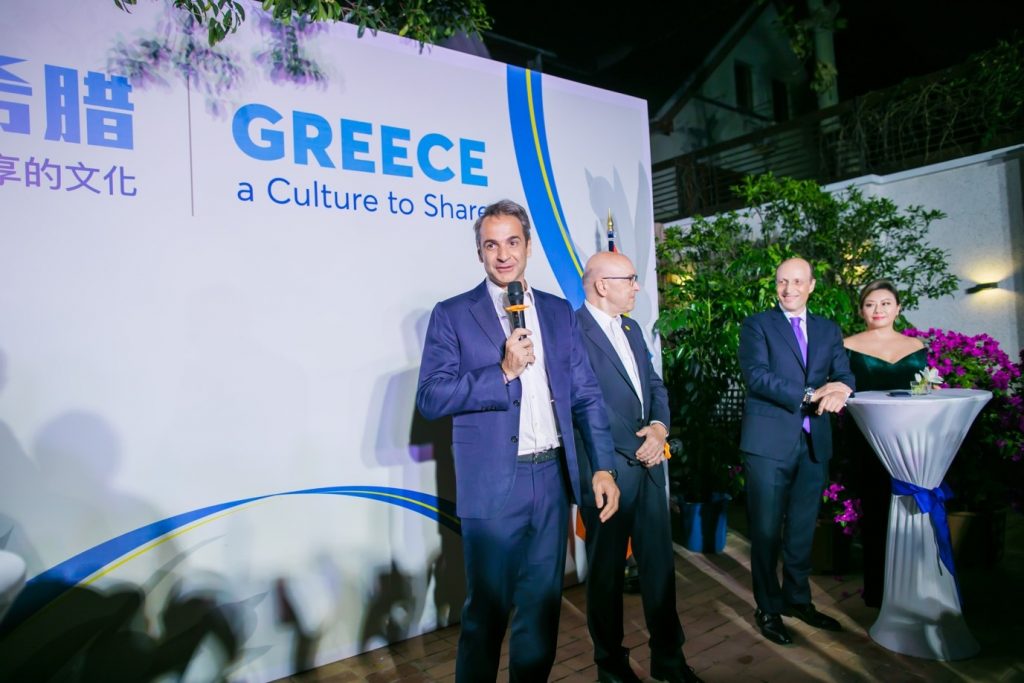 In his brief speech, he said that this trip was very productive and expressed his confidence that "Greece will become the success story of the Eurozone in the coming years". He stressed that Greece wants to expand its reach into the agri-food market, where it offers – among other things – high quality wines, dairy products and olive oil, especially when the large Chinese middle class tries new gastronomic stimuli.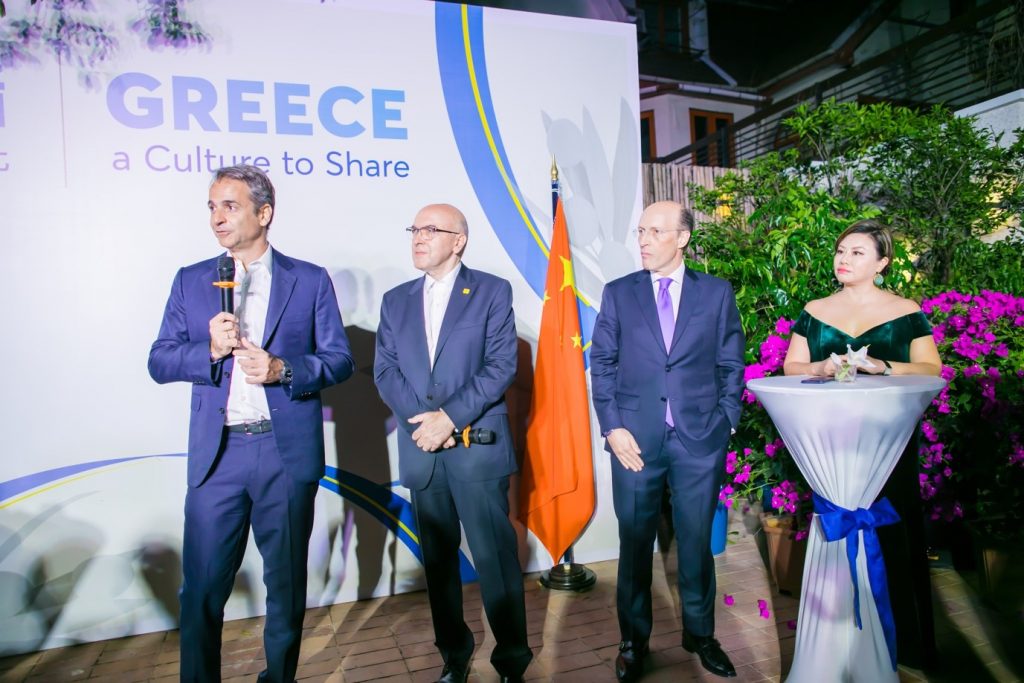 The prime minister referring to our country, as the first country on the way from China to Europe that can offer a unique experience thanks to its rich history, he made special mention on the fact that a second direct flight between China and Greece was added from Shanghai to Athens via Chinese airline Juneyao Air starting in June 2020, in order to increase the travel links between the two nations.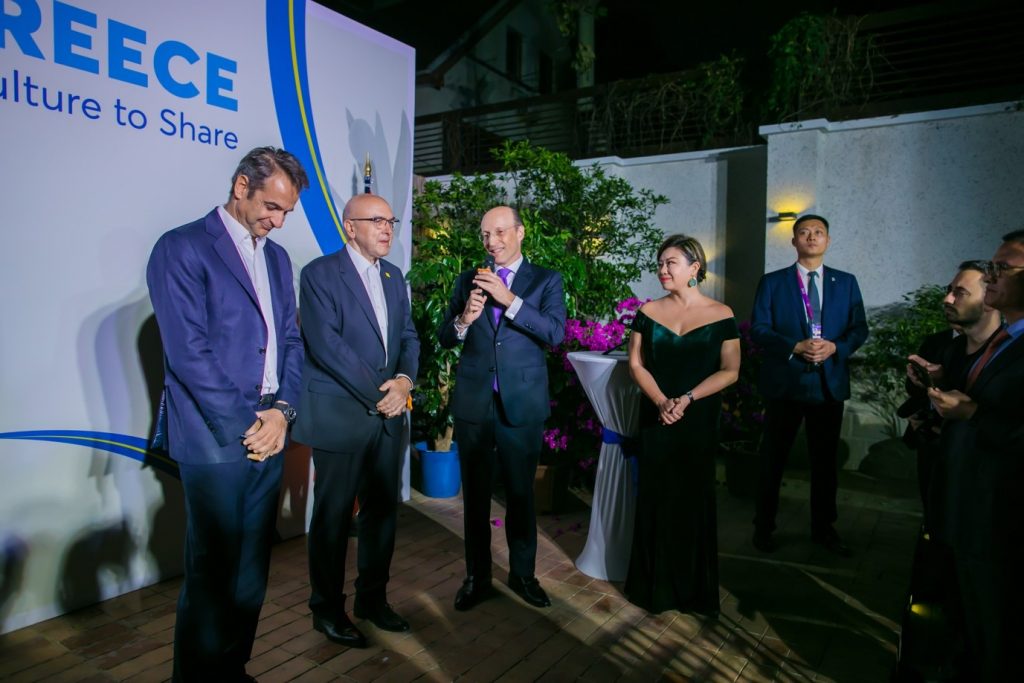 Mr. Kontomichalos during his welcoming speech said "I know Prime Minister has been in Shanghai many times but this is his first time as Prime Minister, and he has made a very deep and profound impression. And I say this because I have heard this, I have seen this and it is really a great honour for our country." Concluding his speech Hellas Group Founder & CEO expressed his confidence that Greece will be the "Success Story" that everyone will hear about, and concluded by expressing how honoured he is to welcome Prime Minister Mitsotakis and the distinguished group that is leading the country to a new era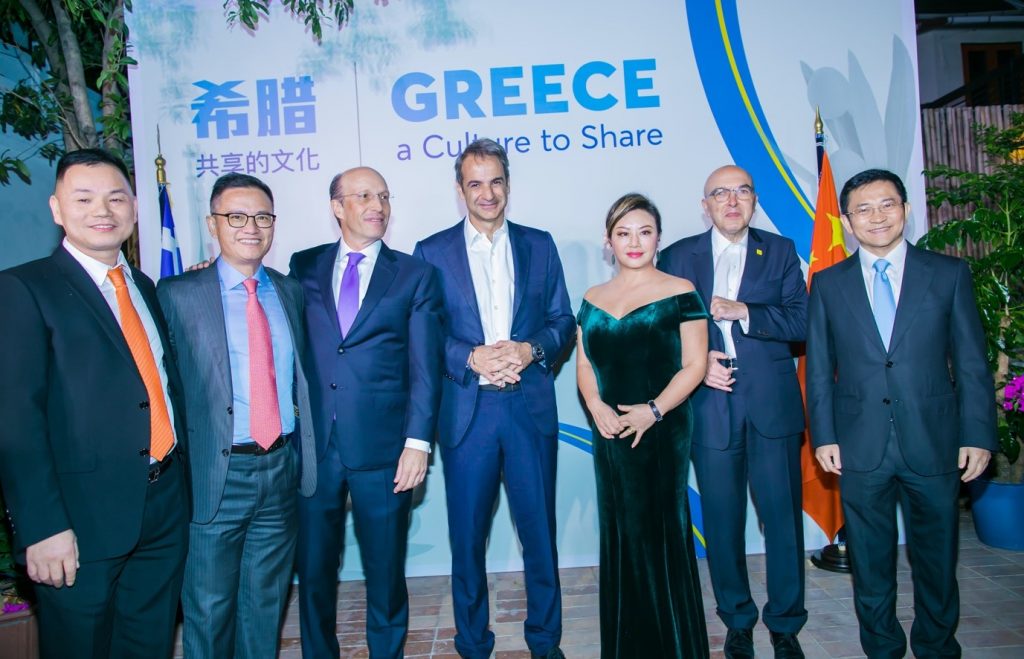 Prime Minister had the opportunity to meet with major Chinese investors during the reception. From left to right: Roy Gao (ProHR Shanghai), Philip Xiao (Chief Executive Officer Profex Inc.)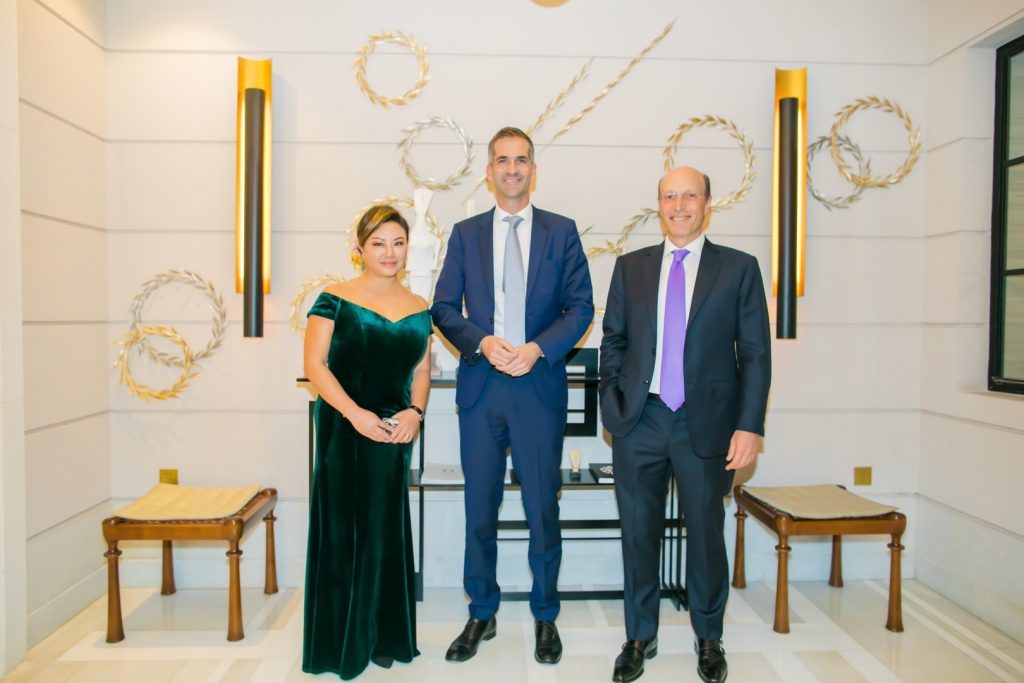 Mayor of Athens, Kostas Bakoyannis with Pavlos and Sophia Kontomichalou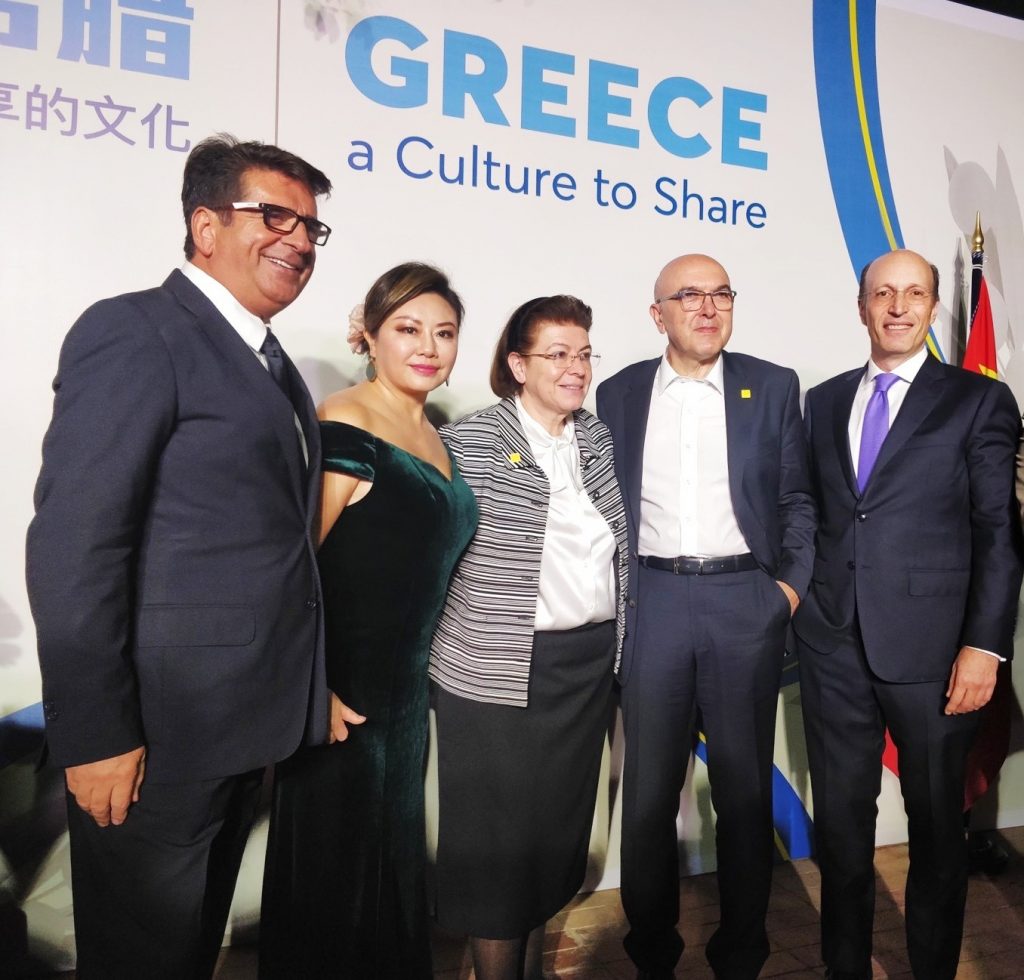 Minister of Culture and Sports, Lina Mendoni (center), Deputy Minister of Foreign Affairs, Konstantinos Fragkogiannis with Hellas Group leadership.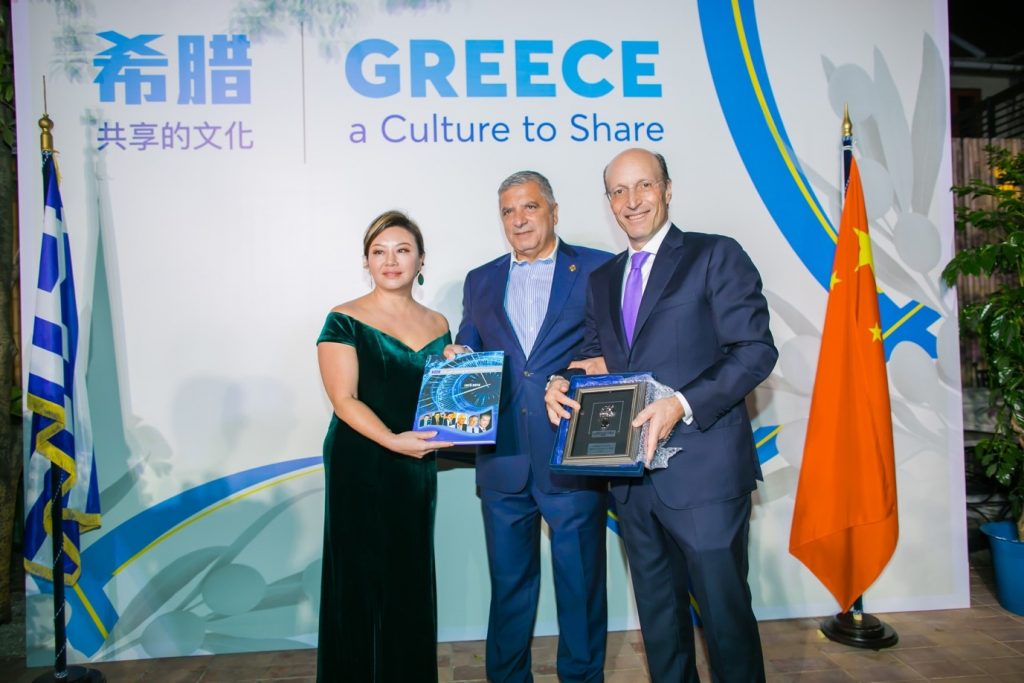 Attica Regional Governor, Giorgos Patoulis presenting a gift to the hosts during the reception.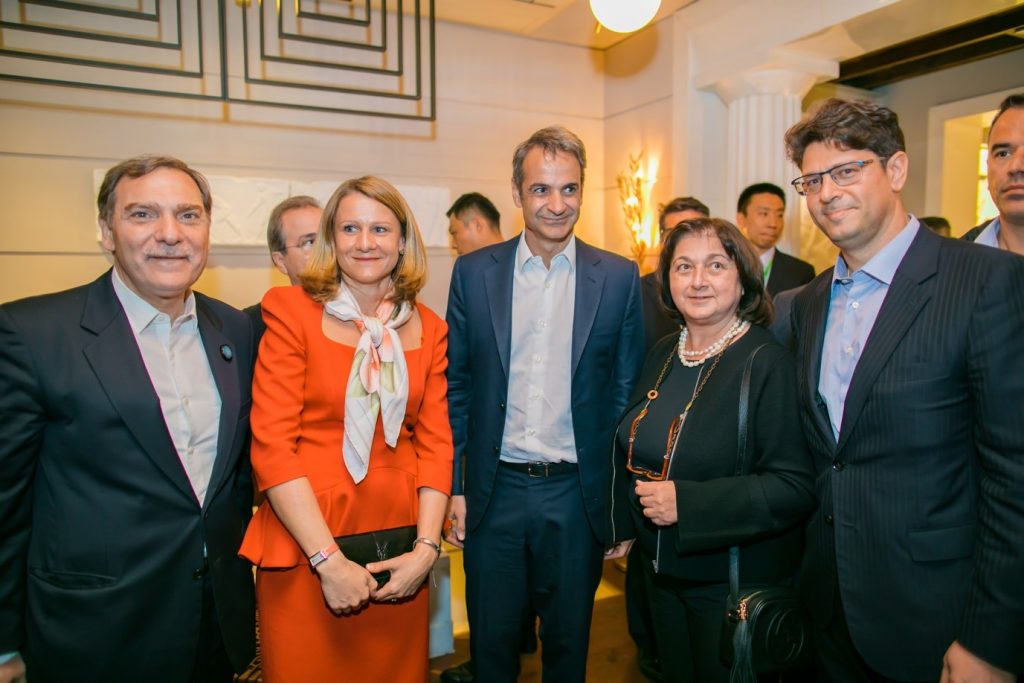 Greek Ambassador to China, Leonidas Rokanas, Greek Consul General in Shanghai,Vasileios Koniakos with his wife, and Kyriakos Mitsotakis during the reception.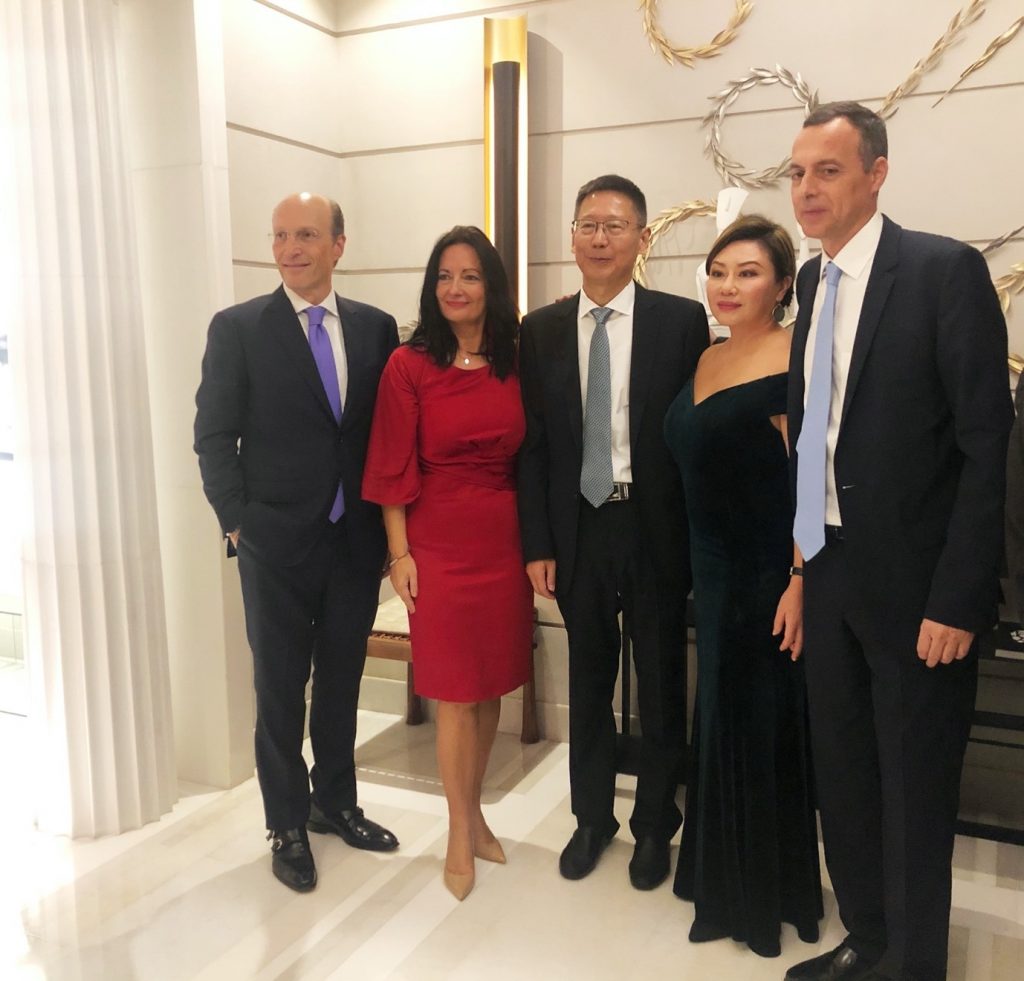 From left to right: Founder & CEO of Hellas House Pavlos Kontomichalos, Athens International Airport's Director of Communications and Marketing, Ioanna Papadopoulou, the President of Juneyao Air Mr. Zhao Hong Liang, and My Odyssey Travel CEO, Fokion Drossos taking a group photo.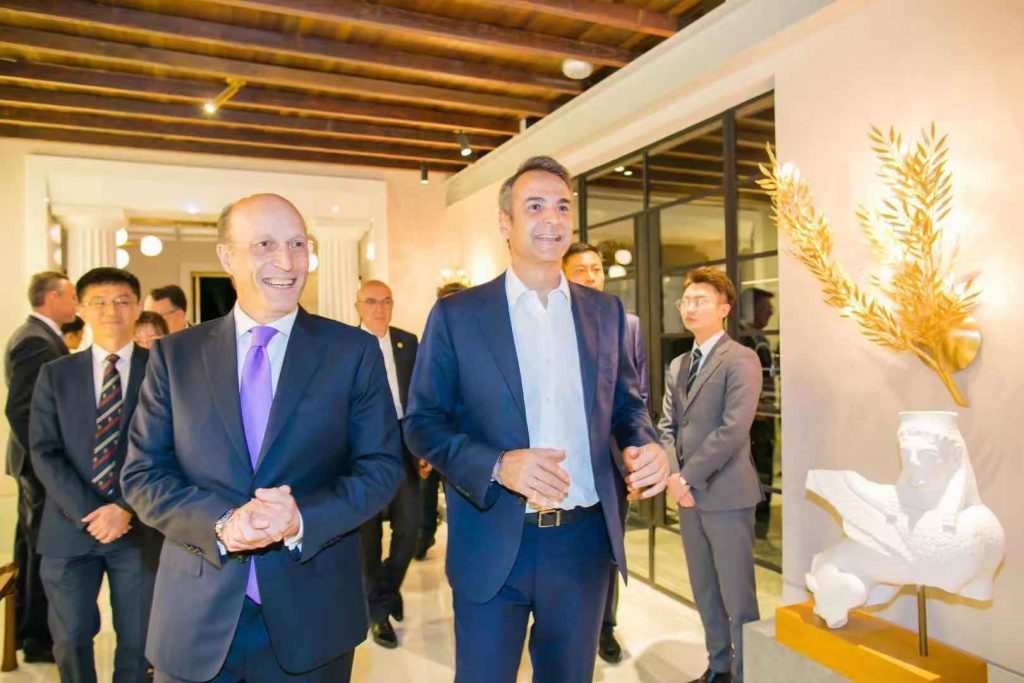 Following the tradition of Greek hospitality Mr. Kontomichalos accompanied Greek Prime Minister for a tour around Hellas House (History Hall).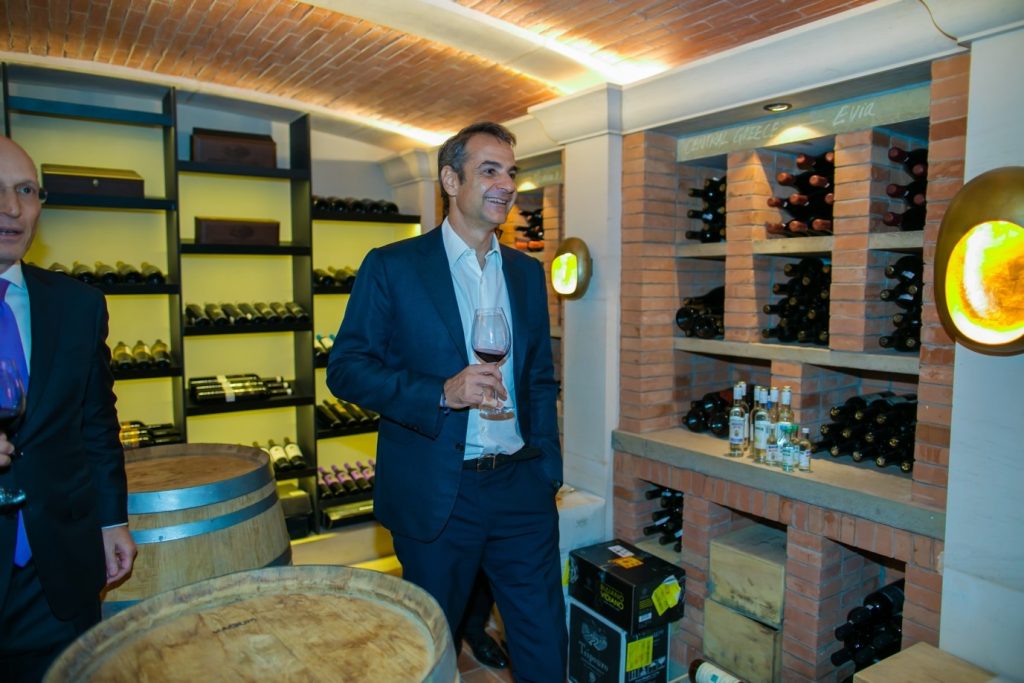 Kyriakos Mitsotakis showed particular interest in the Greek wine collection of Dionysus Wine Cellar.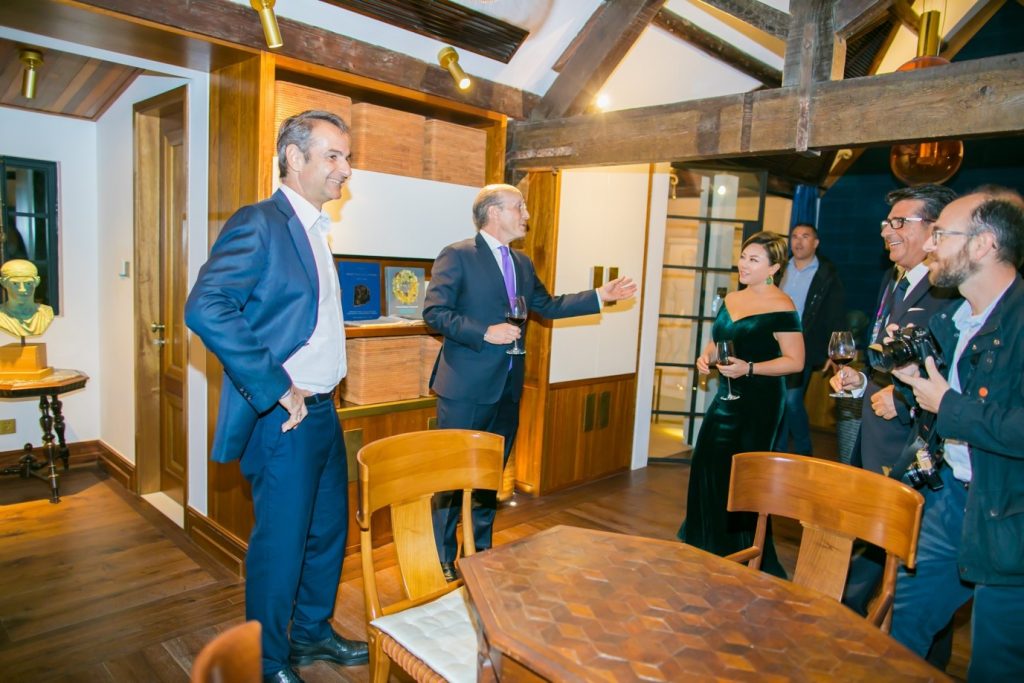 Prime Minister during the tour at Sophia Room.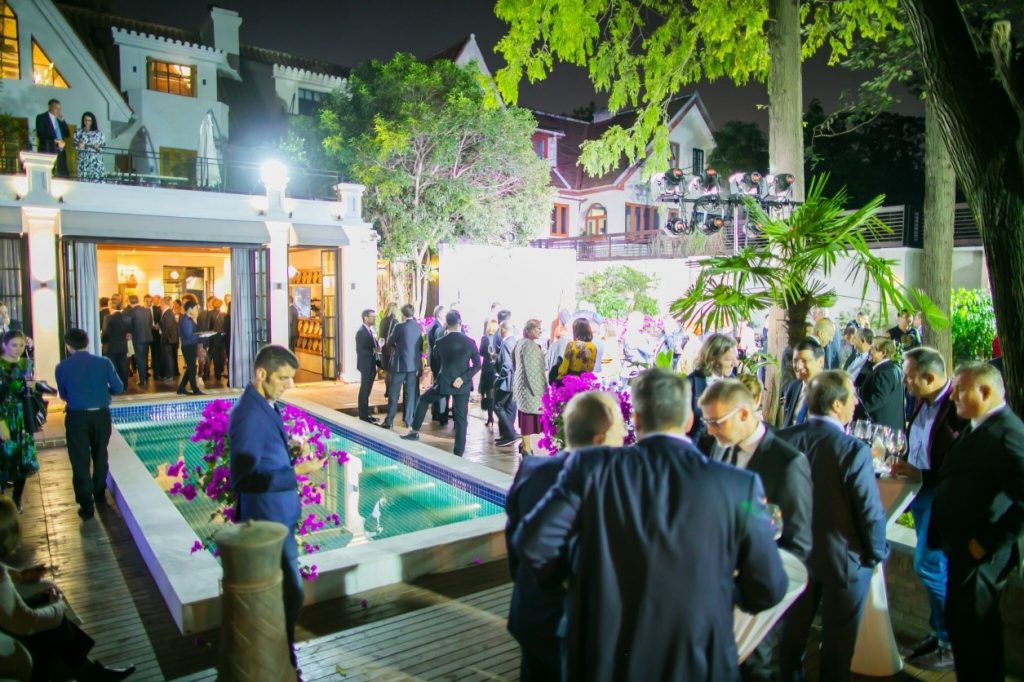 The Eros Garden at Hellas House during the reception