13 NOV '19
Chinese President Xi Jinping Attended Official Dinner at Presidential Mansion in Athens
Greek President Prokopis Pavlopoulos hosted an official dinner held in honour of Chinese President Xi Jinping, at the Presidential Mansion on Monday 11th November in the evening, in the presence of Prime Minister Kyriakos Mitsotakis and his wife Mareva Grabowski-Mitsotaki.
Greek government officials, Greek businessmen, politicians and Chinese government officials were also present at the special evening.
Among the attendees, who had the honour to meet President Xi, was the Founder & CEO of Hellas Group, Mr. Pavlos Kontomichalos accompanied by his wife and President of Hellas Group, Mrs. Sophia Kontomichalou.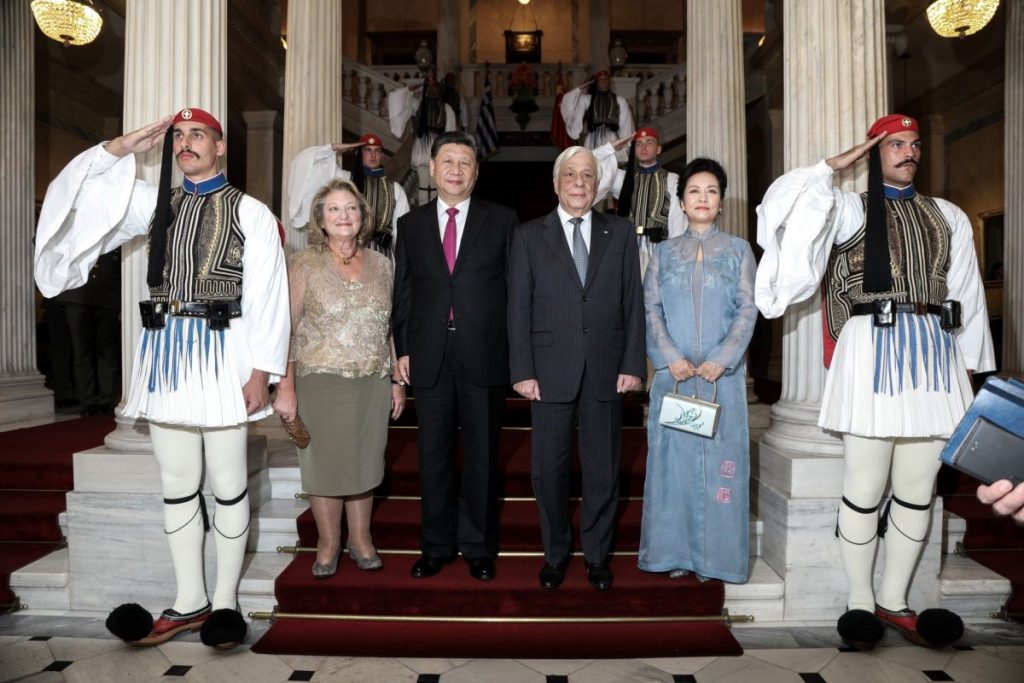 Chinese President Xi Jinping and his wife Peng Liyuan attended the welcome banquet on Monday evening, hosted by Greek President Prokopis Pavlopoulos and his wife Vlassia Pavlopoulou-Peltsemi at the Presidential Mansion in Athens, Greece.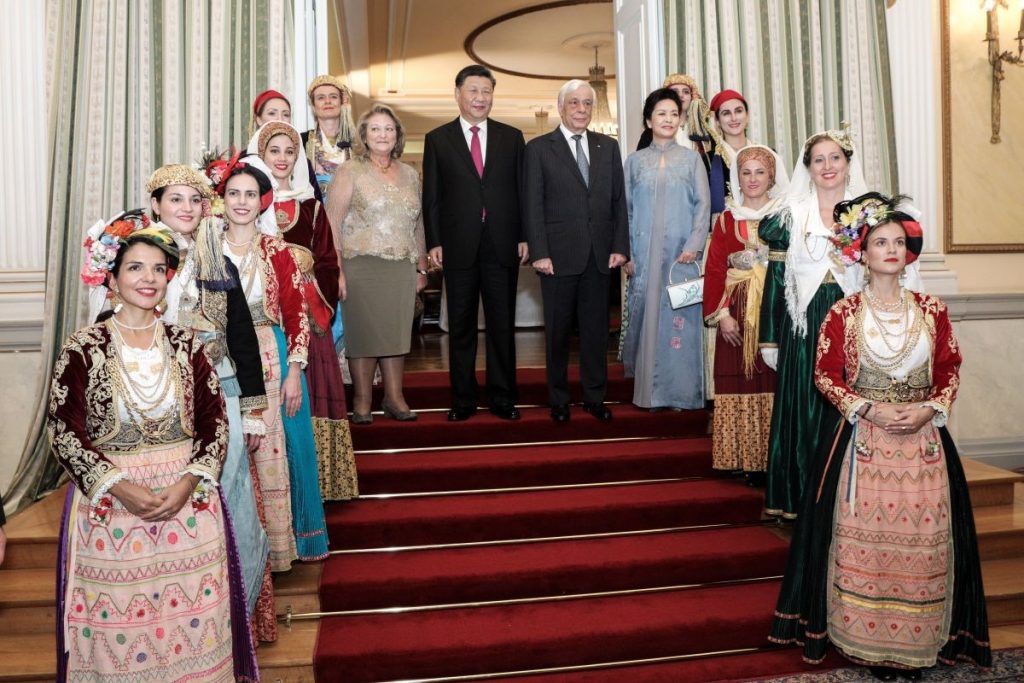 Chinese President Xi Jinping and Greece's President Pavlopoulos accompanied by their spouses, Peng Liyuan (right) and Vlassia Pavlopoulou-Peltsemi (left) during the official dinner held at the Presidential Mansion.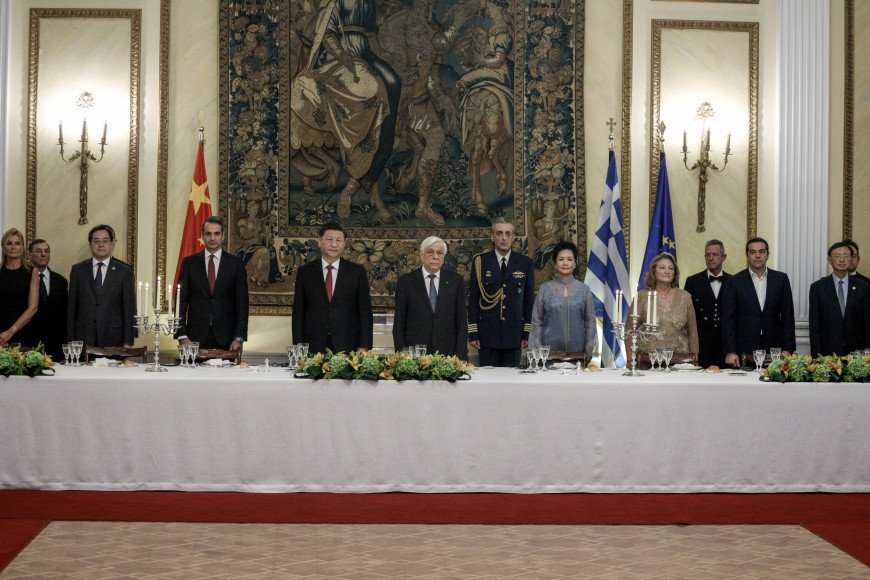 PM Mitsotakis, Chinese President Xi Jinping and Greece's President Pavlopoulos during the welcome banquet hosted by Greek President Pavlopoulos. After the banquet began, the band played both national anthems.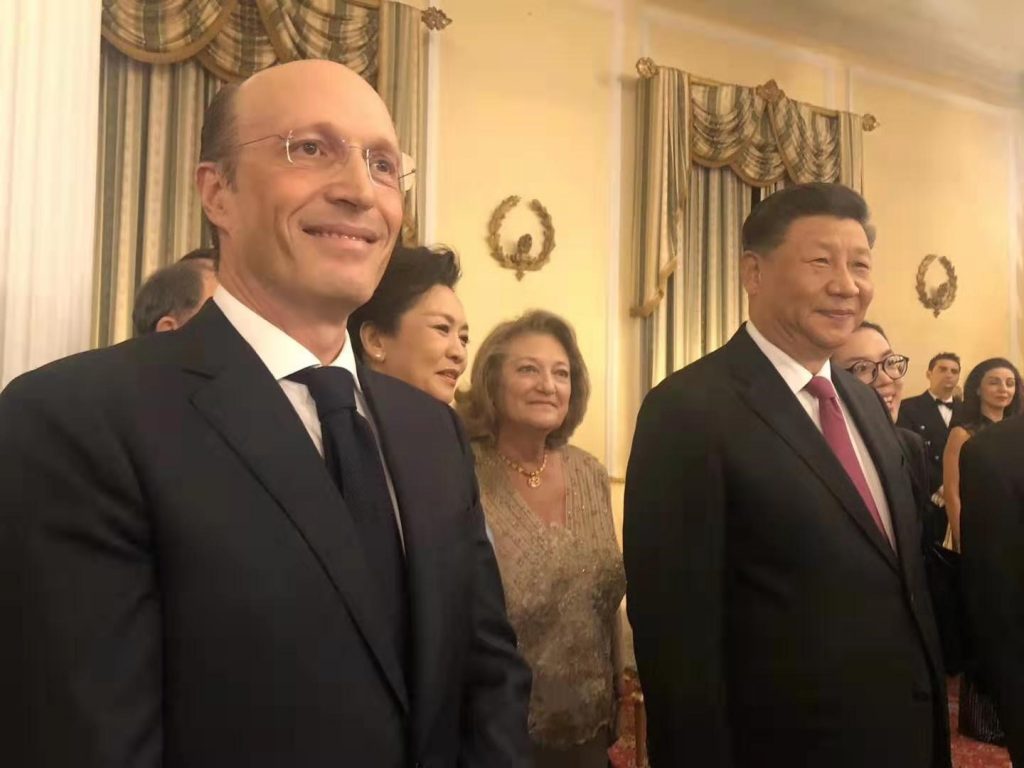 A great honour for Mr. Pavlos Kontomichalos to meet H.E President Xi Jinping.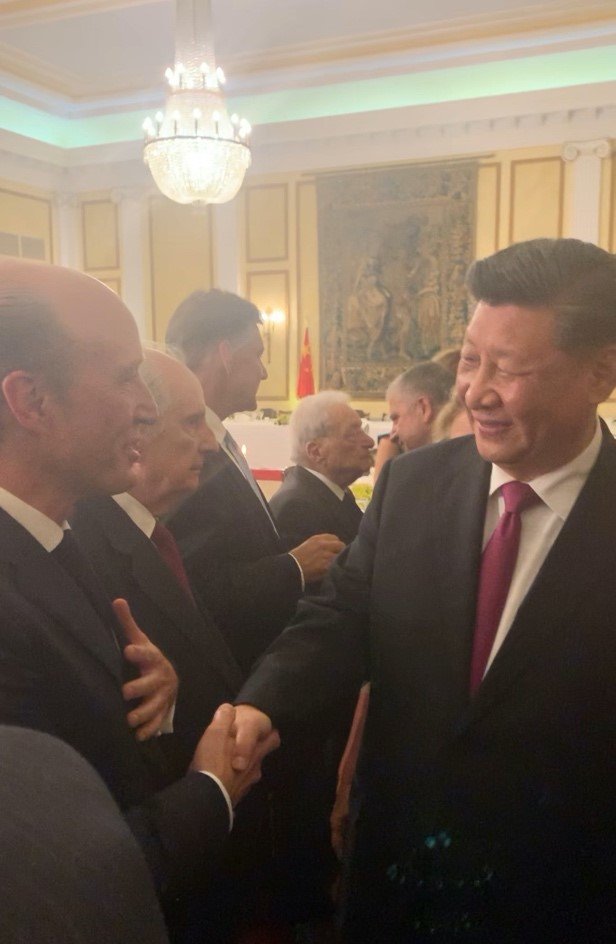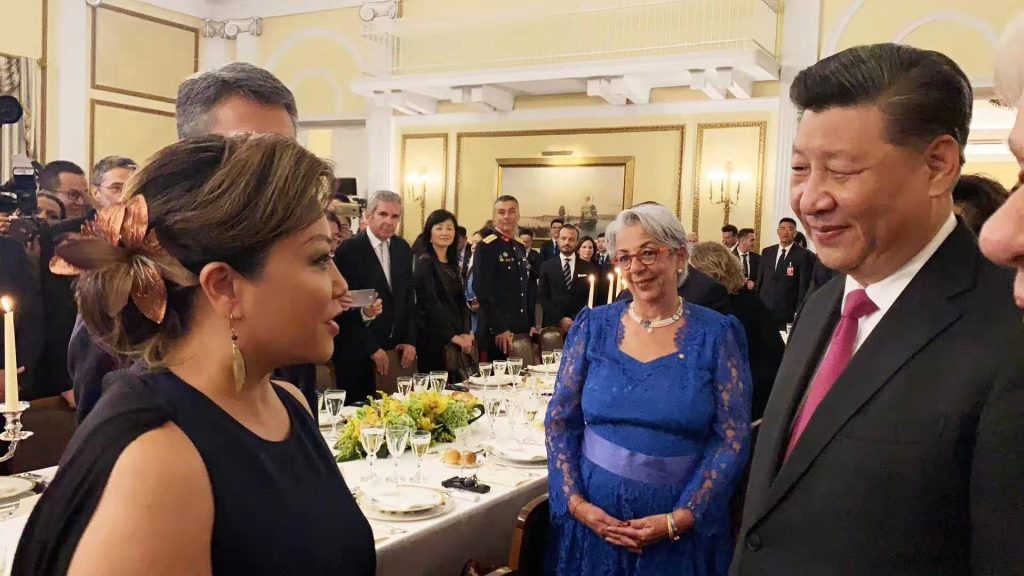 A great honour for Mrs. Sophia Kontomichalou to meet H.E President Xi Jinping.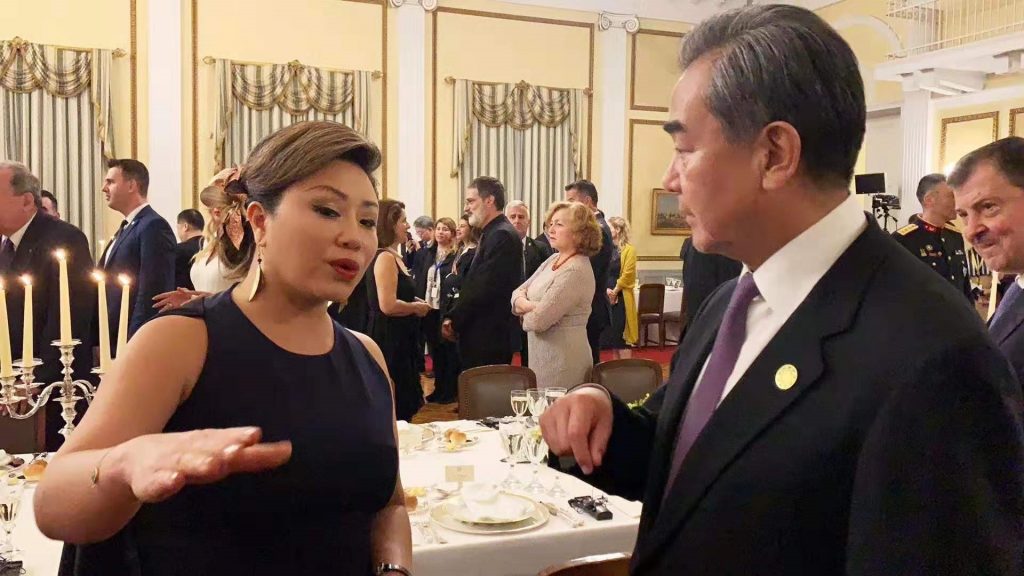 Sophia Kontomichalou having a conversation with Chinese Foreign Minister, Wang Yi.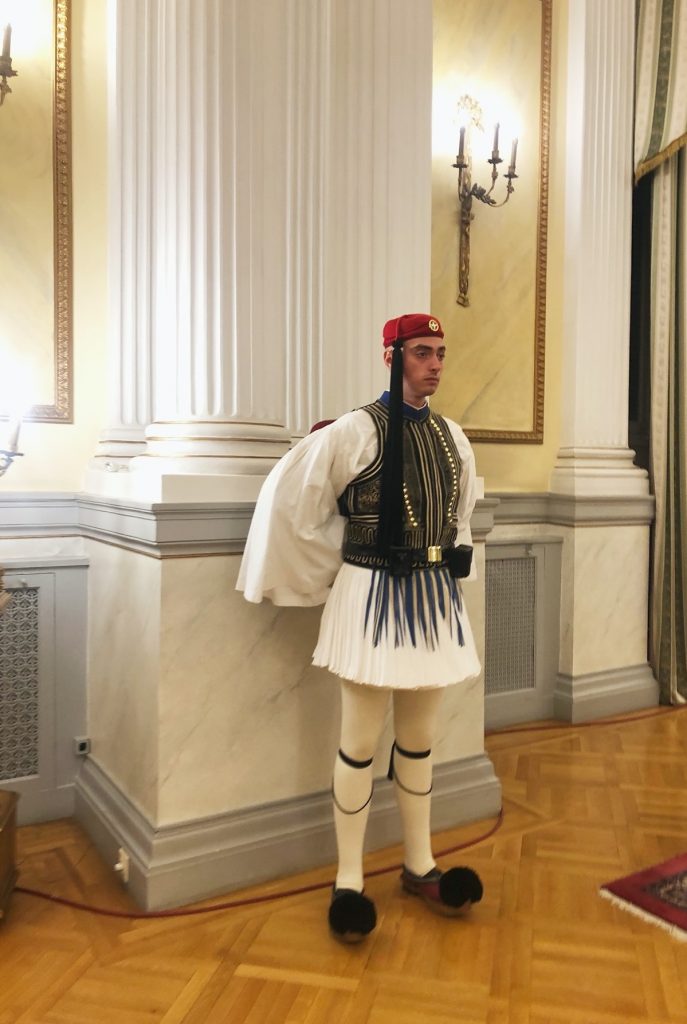 The Greek Presidential Guard Evzone wearing the full dress uniform, which evolved from the clothes worn by the klephts in the Greek War of Independence.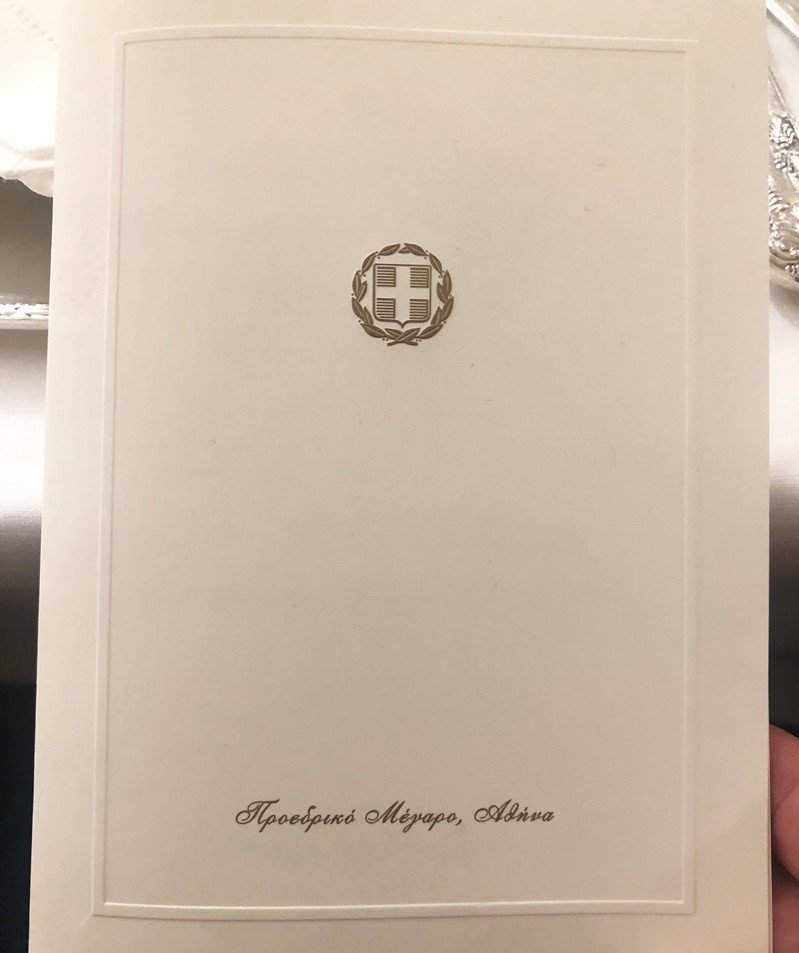 The welcome banquet's invitation: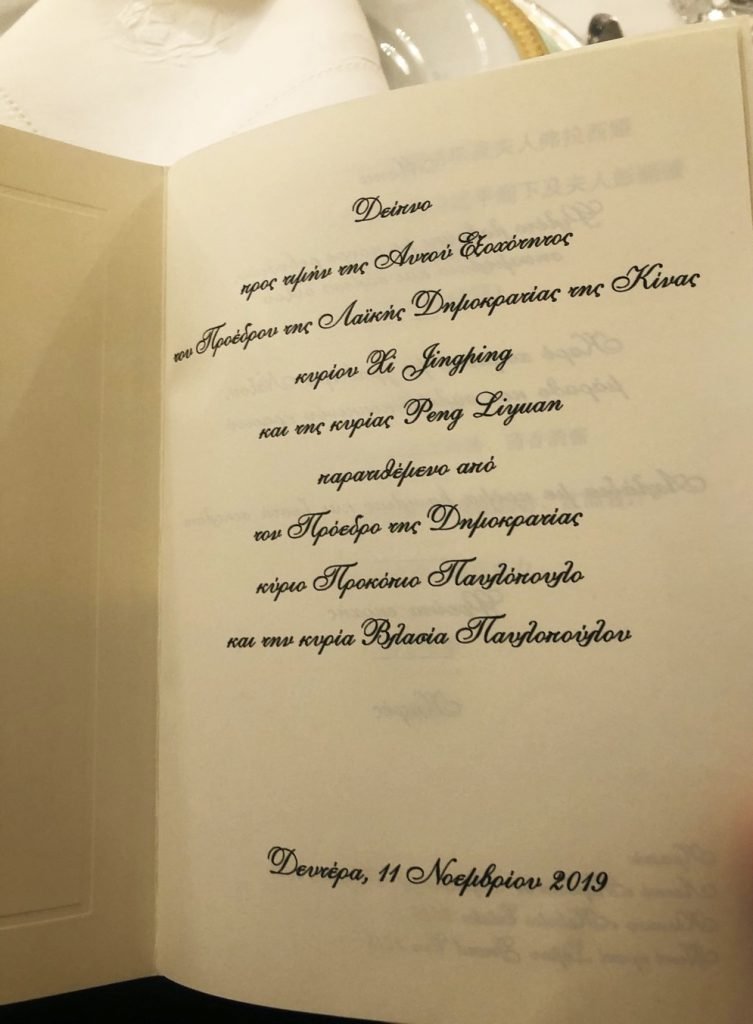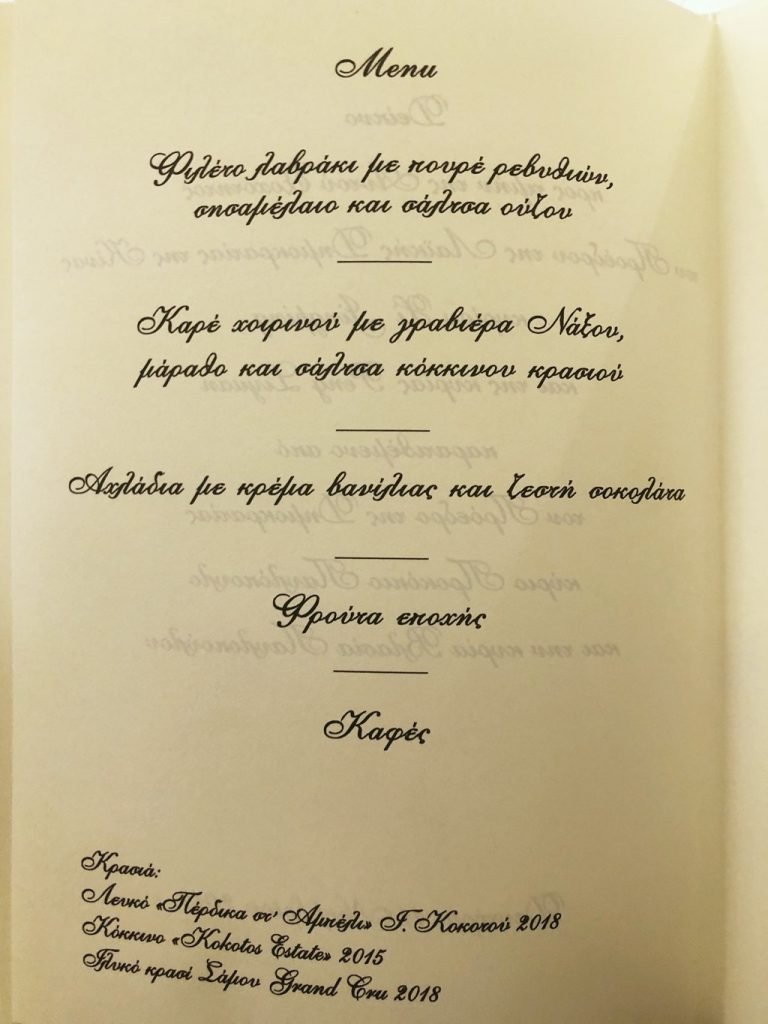 The official dinner's menu: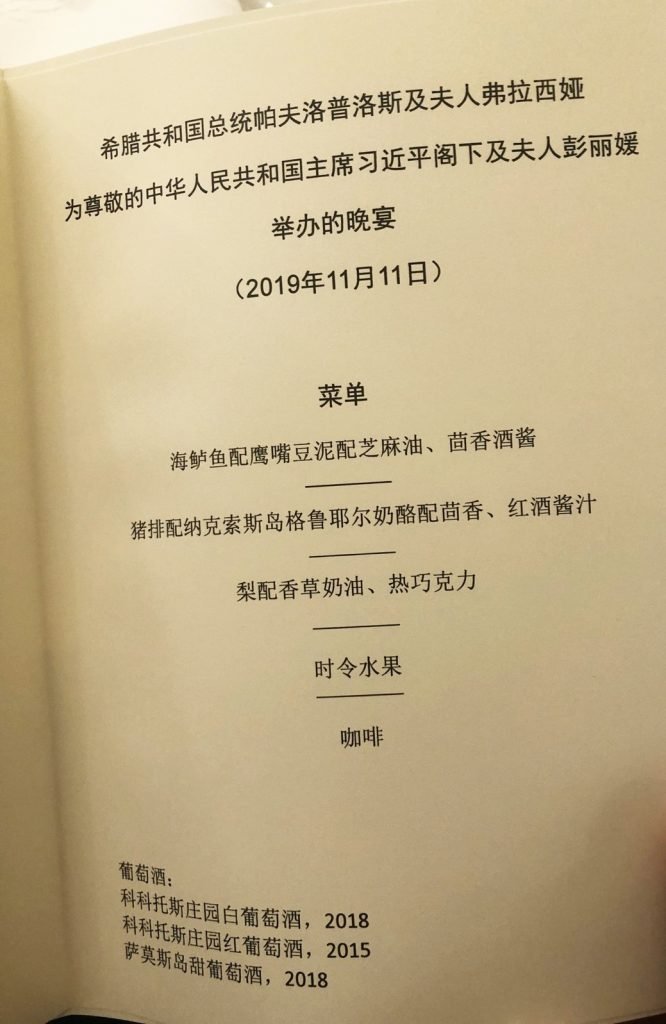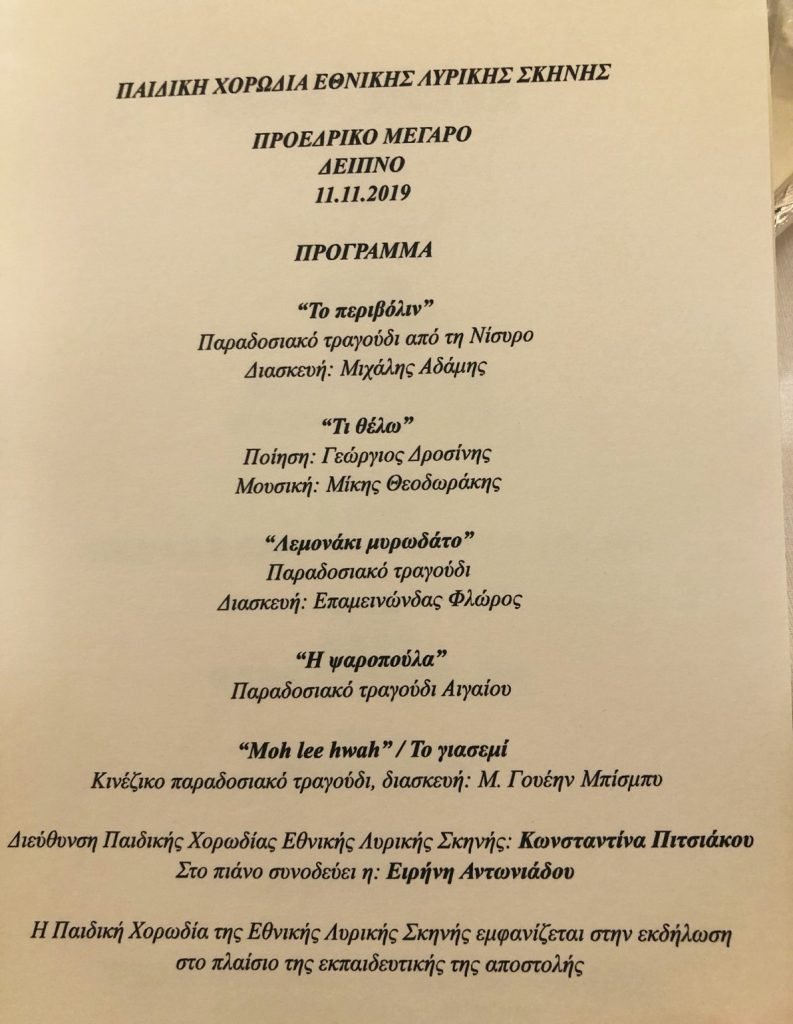 The Children's Chorus of the Greek National Opera performed a variety of Greek folk songs. The repertoire, also included the popular Chinese folk song "茉莉花" (Mo Li Hua, Jasmine Flower).