01 FEB '21
Across mountains, rivers, and seas: a night of anticipation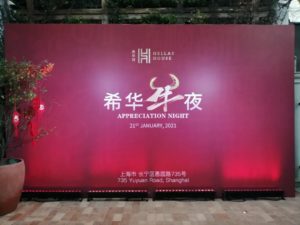 On January 21, 2021, at Hellas House, the Hellas Group capped an eventful 2020 with a year-end gathering of clients and friends, and laid out its ambitious vision for 2021. Among the many guests were both the Greek and Italian Consuls General in Shanghai. This year's appreciation event's theme was "innovation," and embodied the determination and dreams of the Hellas Group, guiding by its corporate vision of "bringing the best Greece to China and the world."
The Hellas Group is incredibly grateful to our clients, partners, and friends at all levels of leadership for their enduring trust and support!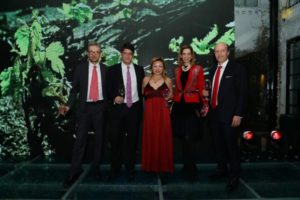 This past year, we faced unprecedented challenges due to the epidemic, and the resultant severe setback to globalization. It was a complex and difficult year which, although fraught with danger, offered encouraging signs of a brighter future ahead.
While acknowledging that 2020 was a uniquely challenging year for the Hellas Group, founder andCEO Pavlos Kontomichalos also noted that "innovation" has been the hallmark of this exquisite "Chinese Chapter." Hellas House has become a spiritual landmark among so many highly distinguished, influential, and fashion-forward people. It was a most bountiful year, and its most precious harvest was togetherness. Now, in the year 2021, the founder wishes each and every guest a very healthy and happy life!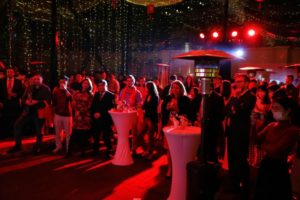 To the melodious strains of live guzheng and pipa music on stage, the mood at Hellas House was light and full of laughter. Guests happily raised and clinked their glasses to the promise of a new and better year. There was a genuine feeling of affection in the air, and the excitement was palpable. Taking it over the top, there was a three-round lottery drawing that saw the winners claiming Hellas House vouchers worth 10,000 yuan and 50,000 yuan, respectively, and with one very lucky winner taking home the grand prize: a 200,000 yuan voucher for a two-night stay at Hellas Group's spectacular Eros Mansion on Santorini.
Naturally, every guest came away a winner, taking home carefully-prepared gift bags of Elaion Olive Oil and Rose Honey as tokens of the Hellas Group's appreciation, along with our best wishes that the healthfulness and happiness they symbolize are fully enjoyed.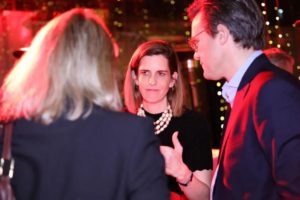 The Hellas Group's year-end customer appreciation was a high-level gathering of our partners, customers and ever-expanding circle of friends. It was the shining capstone of the past year's work and accomplishments, with the goal being to convey to our customers the company's profound gratitude, and to celebrate its positive energy going forward as we continue our quest to build a platform for enduringly warm Greece-China friendship. This year's gathering marked our third opportunity to thank our customers. Three whole years, across both mountains and seas, and our hearts are brimming with love as we joyfully look to the future. Thanks to you, Hellas Group will endure forever!