10 ΝΟΕ '21
Hellas Group Attends Forbes China Housewarming Ceremony
On November 2nd, a ForbesHousewarming Ceremony was successfully held. In attendance were Hellas Group founder and CEO Pavlos Kontomichalos, President Sophia Kontomichalos, and numerous entrepreneurs and business leaders.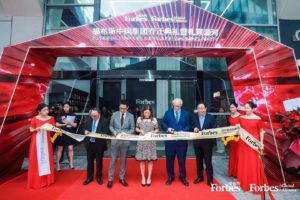 As a strategic partner of Forbes, Mr. Kontomichalos also took the stage to say that in order to lead in the modern world, it is necessary to learn from the wisdom of the ancients, which will be the the the guiding theme of "Ancient Wisdom, Modern Compass", an ongoing series of co-branded activities aimed at expanding China-Greece-Europe cooperation ties in the areas of entrepreneurship and innovation, healthcare, experiential tourism and hospitality, education and learning, the environment, personal care, the arts, and healthy living.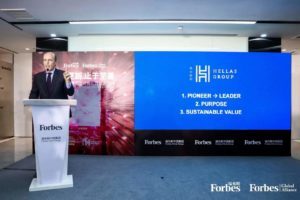 Following the remarks ofForbes China's President, Mr. Kontomichalos, and others, a lucky draw was held. Hellas Group's Mr. Kontomichalos was delighted to present the 1st-prize winner with the very special prize: three nights at Hellas Group's exclusive Erosantorini luxury villa on Santorini, worth 38,000 yuan! Runners up came away far from empty-handed, with Hellas Group-redeemable coupons and a Greek gift box containing honey, olive oil and wine!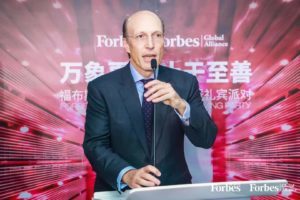 All food and drinks enjoyed today at the event were sponsored by Hellas Group. Congratulations once again to strategic partner Forbes, on a successful move into its new offices!