05 ΣΕΠ '19
New Shanghai Orchestra's Elite Music Performance hosted at Hellas House.
NEW SHANGHAI ORCHESTRA (NSO)
ELITE MUSIC WORKSHOP PERFORMANCE AT HELLAS HOUSE
"Μή ζῴην μετ' ἀμουσίας" – Εὐριπίδης (480 π.Χ. – 406 π.Χ.)
"Never may I live without music" – Euripides (c. 480 – 406 BCE)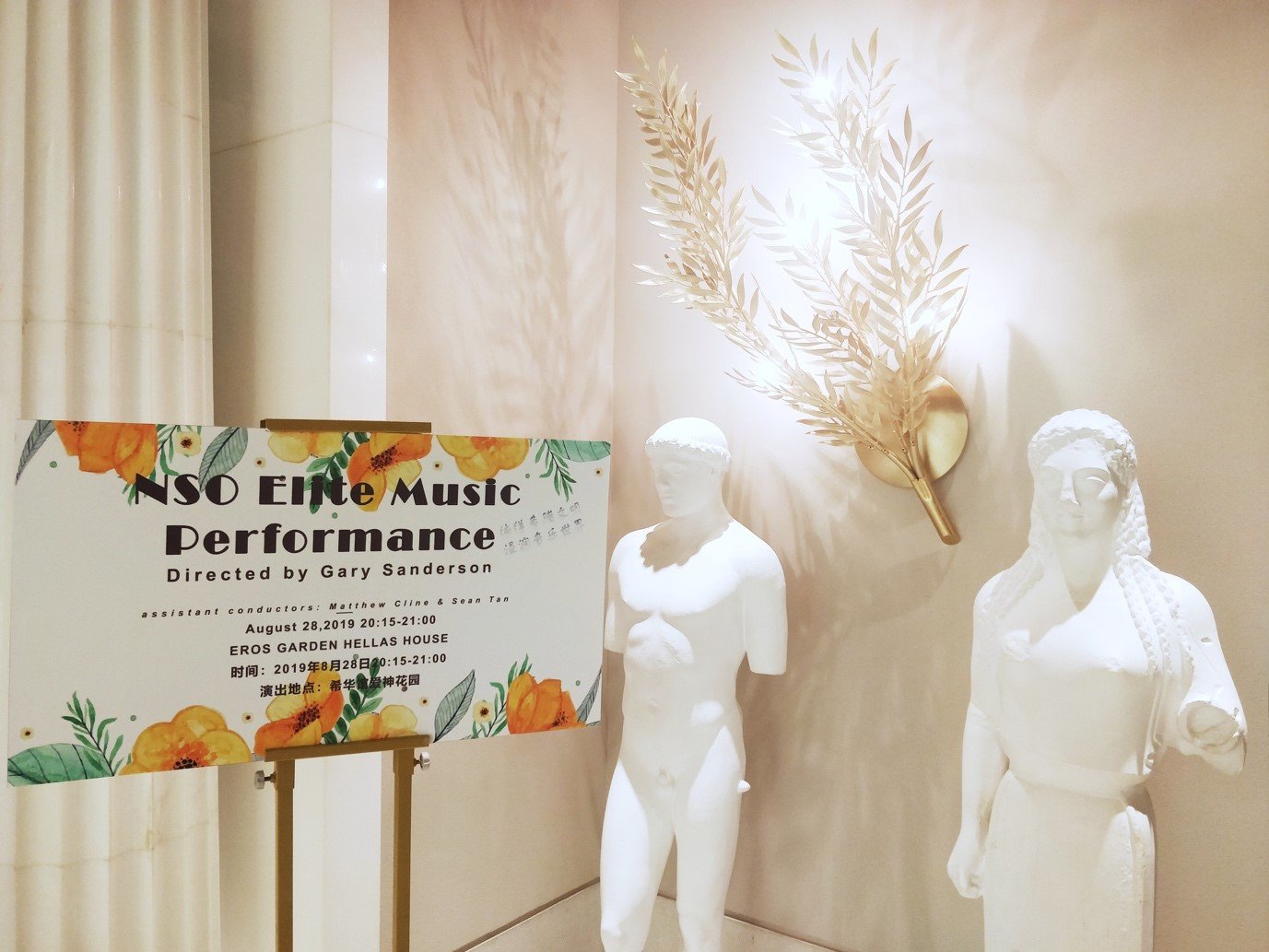 Wednesday, 28th of August:
Elated to announce that the Elite Music Workshop Performance by New Shanghai Orchestra (NSO) at Hellas House was simply exquisite amidst the tranquility of Eros Garden.
With the orchestra set in Eros Lounge and with the windows wide open, the magical sounds of the instruments blended in harmony with the ambiance of Hellas House, making that night an unforgettable cinematographic-like experience for everyone in the audience.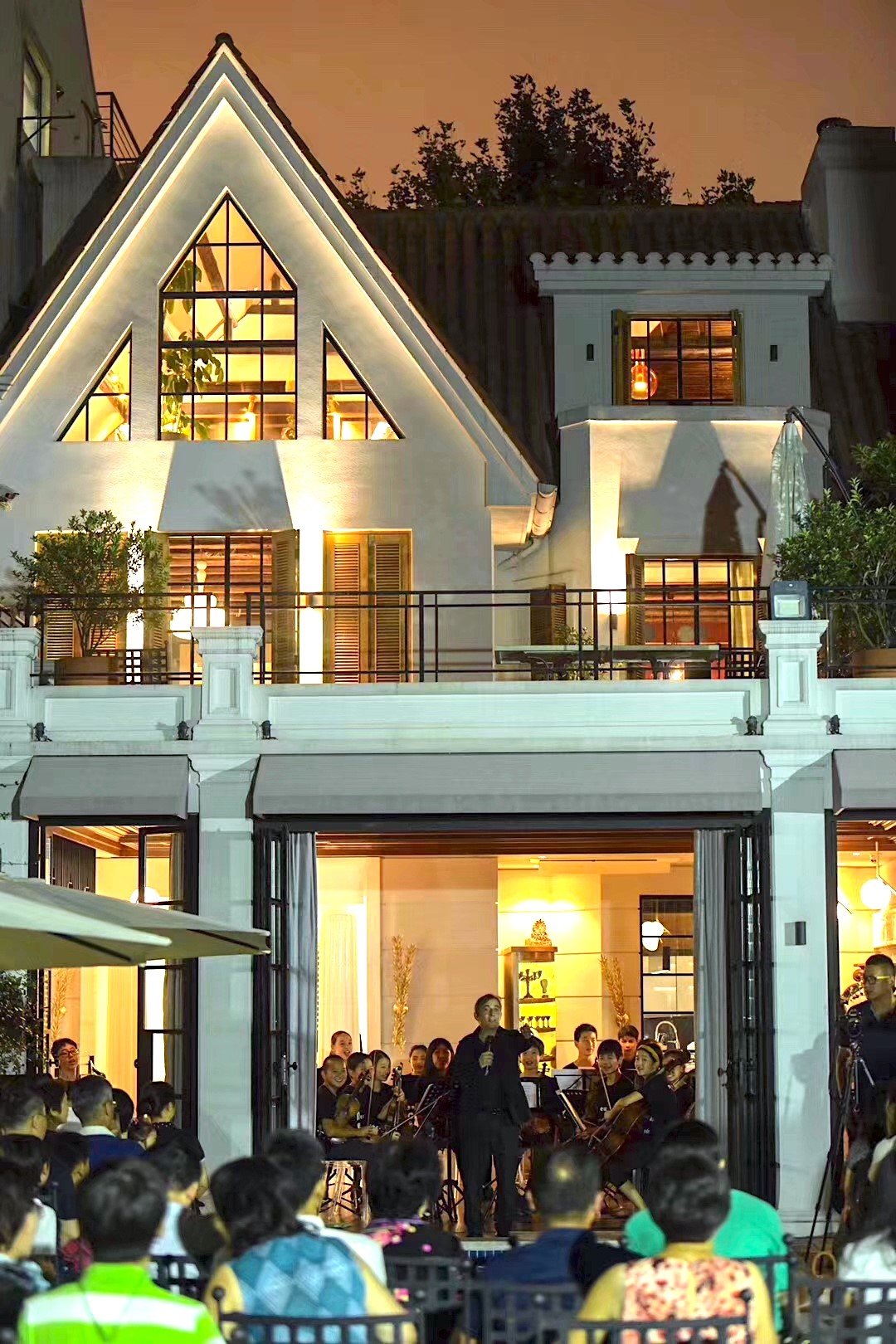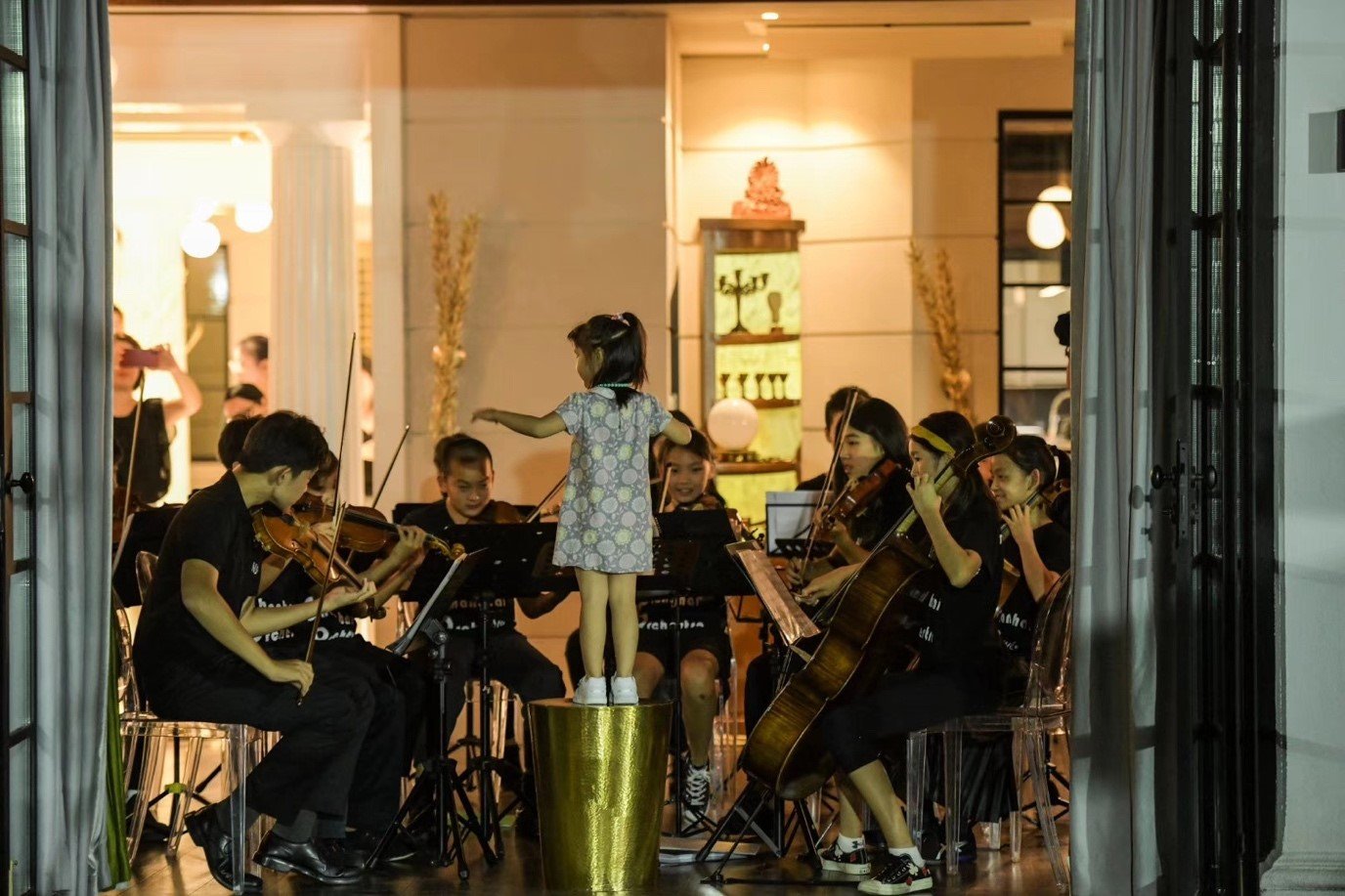 Within the framework of NSO Elite Intensive Music Workshop 2019 (25th – 28th August) and under the baton of the music director of NSO Mr. Gary Sanderson, the young talents performed a variety of chamber music pieces by Johann Sebastian Bach, Wolfgang Amadeus Mozart and Giuseppe Giordani just to name a few.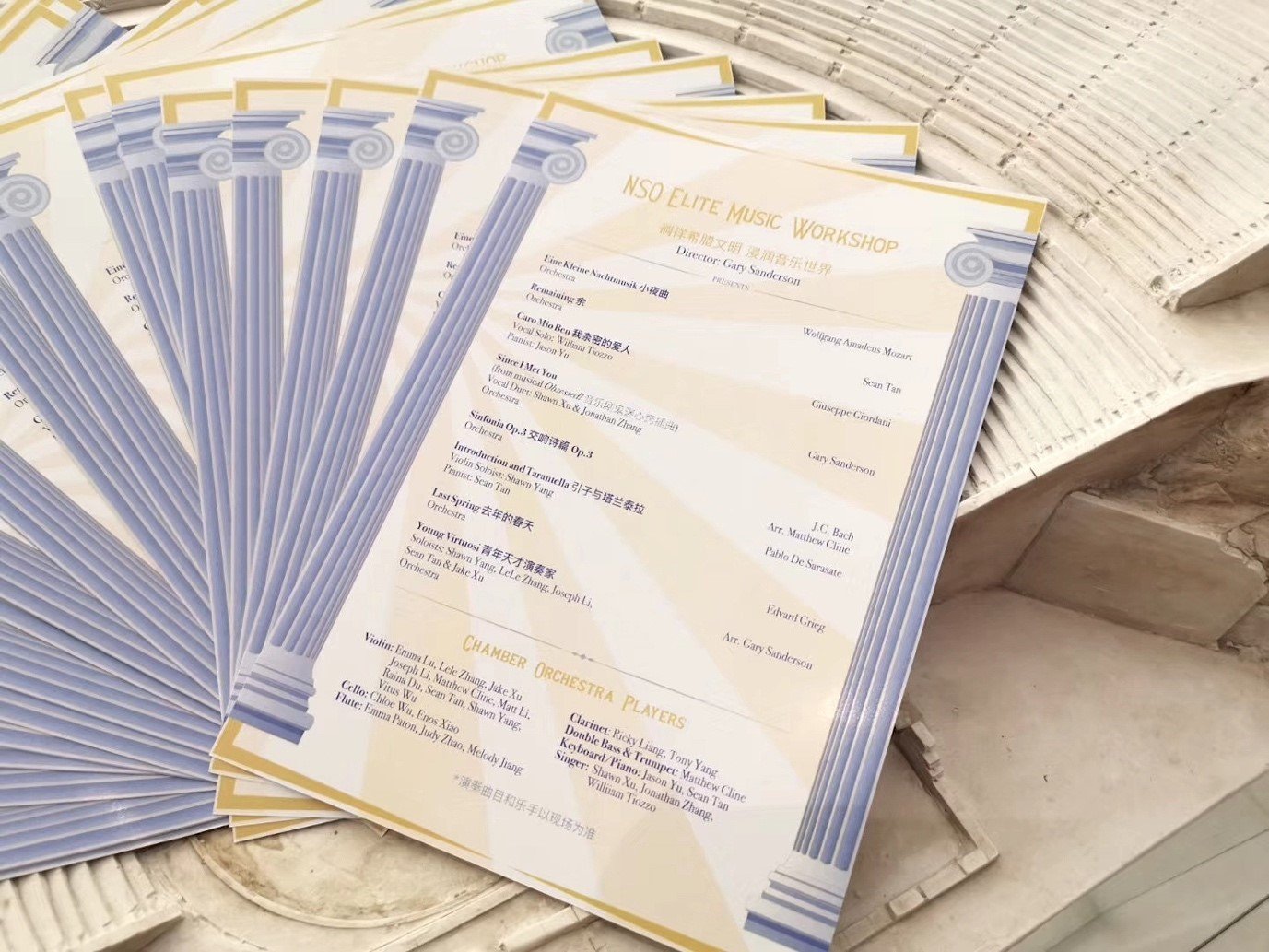 About the New Shanghai Orchestra (NSO):
NSO (New Shanghai Orchestra), a non-profit organization, was created in the Autumn of 2005, when British talented musician Gary Sanderson brought together a number of talented young players to provide an orchestra for a Viennese Ball at the Renaissance Hotel. The event proved to be a great success and it was therefore decided to continue the orchestra and musicals on a regular basis, in the hope of providing unique musical and social opportunities for talented young people of various backgrounds living in the Shanghai region. The NSO has hosted more than 40 concerts and more than 30 musical performances so far.
英国天才音乐人Gary Sanderson先生于2005年在维也纳舞会之后受到家长们认可和拥戴,并应邀成立了非盈利组织-NSO国际青少年乐团,NSO是一支融合不同国籍,多元文化的上海国际学校乐团组合
多元文化的上海国际学校乐团组合。乐团严格挑选专业水准以及音乐才华横溢的青少年,并定期举办各类高品质音乐会和音乐剧演出,受到香港及上海国际学校追捧,成为魔都最in国际青少年乐团。NSO已经举办了40多场音乐会和30多场音乐剧和歌舞演出。