23 ΣΕΠ '19
Discovery Tour: Ancient Greece by Ubisoft at Hellas House
Thursday, 5th of August
UBISOFT is back at Hellas House!
This time for the launch of Discovery Tour: Ancient Greece, the free, educational add-on for Assassin's Creed: Odyssey. This mode aims to teach players about Ancient Greece, its in-game recreation and the Greek civilization's lore.
Hellas House, being the ideal venue for this event, opened its gates for the 20 players who were selected by Ubisoft in order to play the game before its official release. A cultural tour also took place giving the guests an insight on different eras in Ancient Greek history and the opportunity to admire original copies of ancient Greek art spanning from the Cycladic Civilization, the Classical and Archaic Period, the Olympic Games as well as the Minoan Civilization.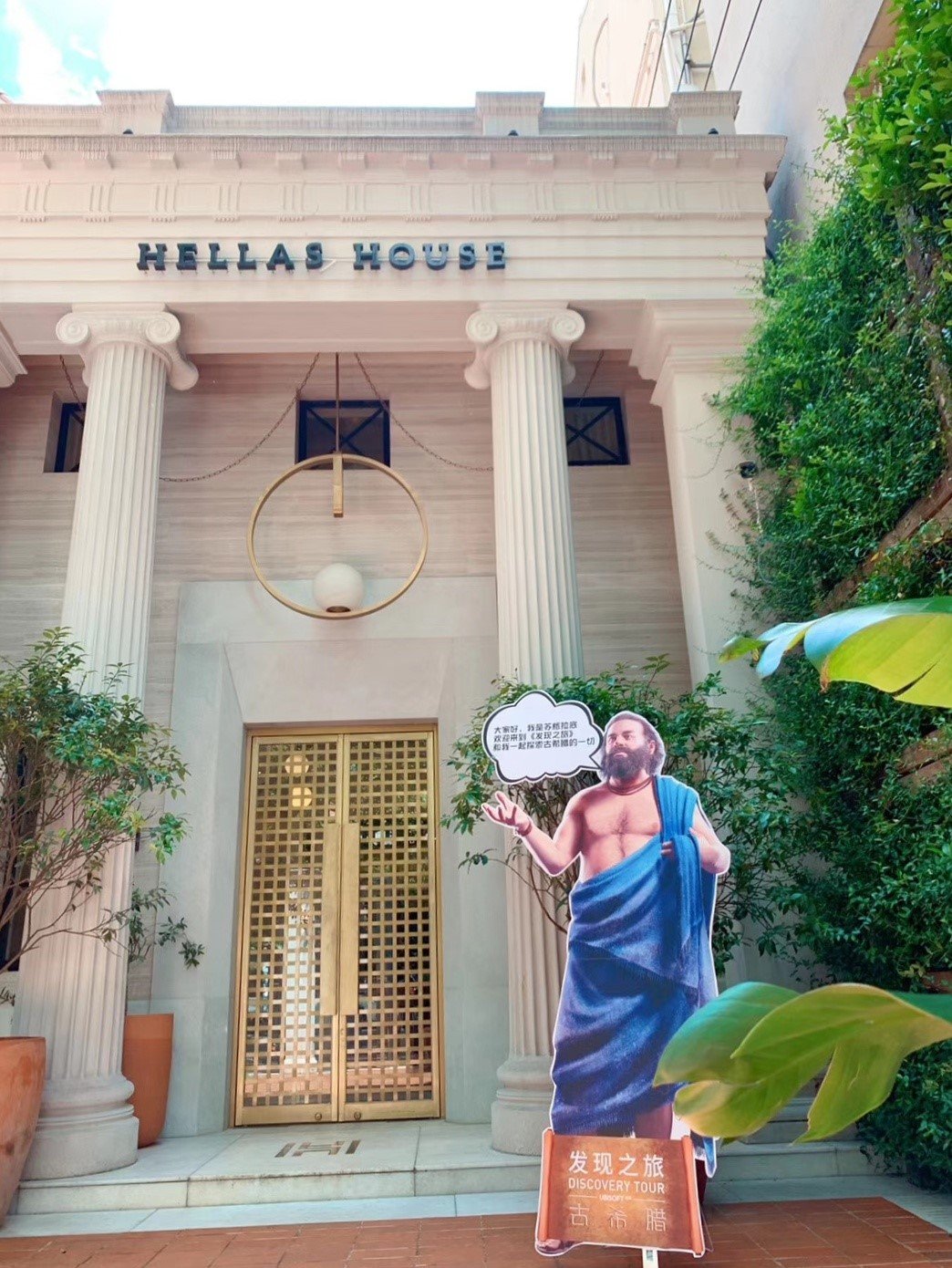 Socrates as featured in Discovery Tour: Ancient Greece, at the gate of Hellas House.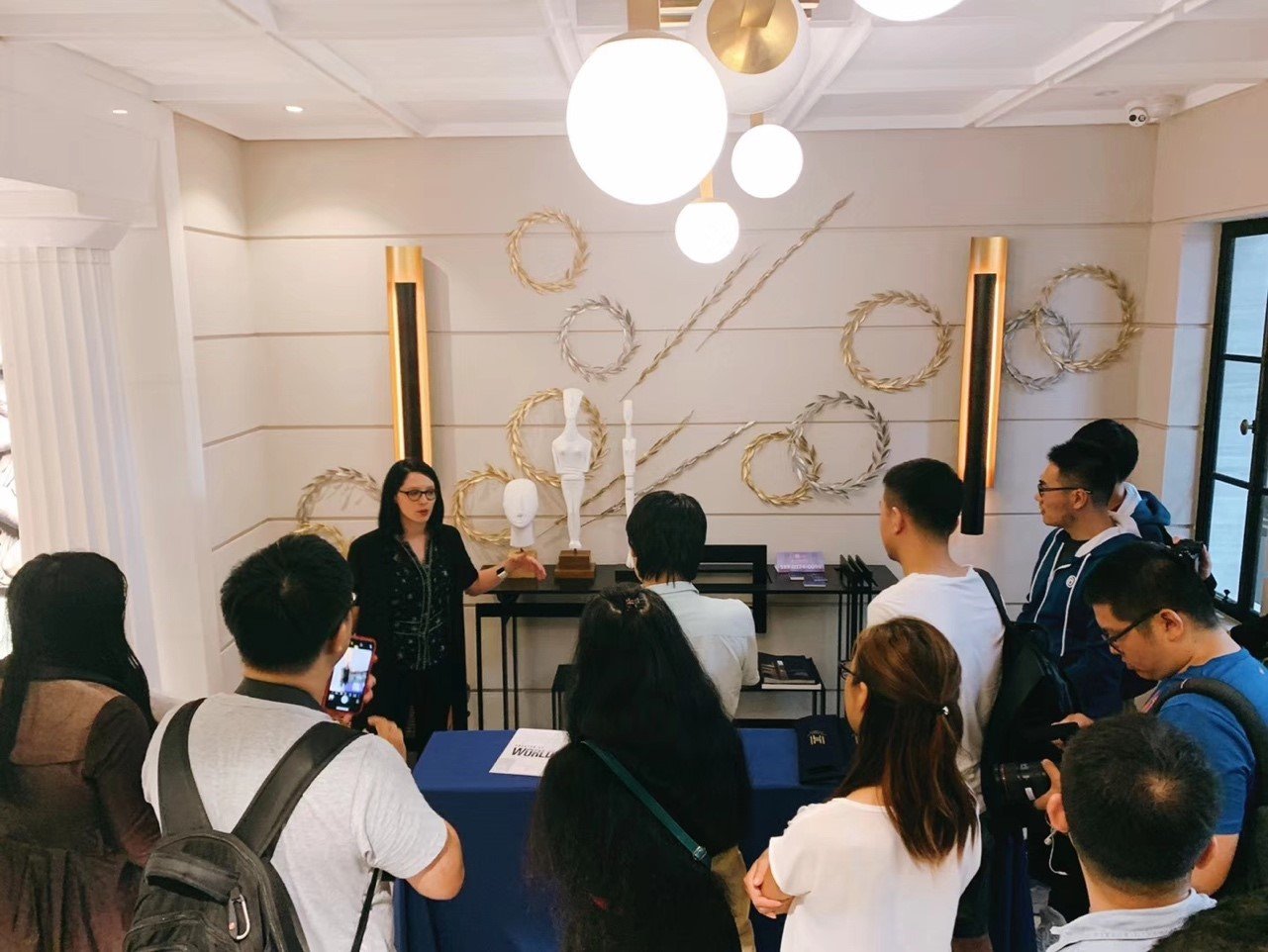 The players with Hellas House's Head of Culture & Education during the Cultural Tour.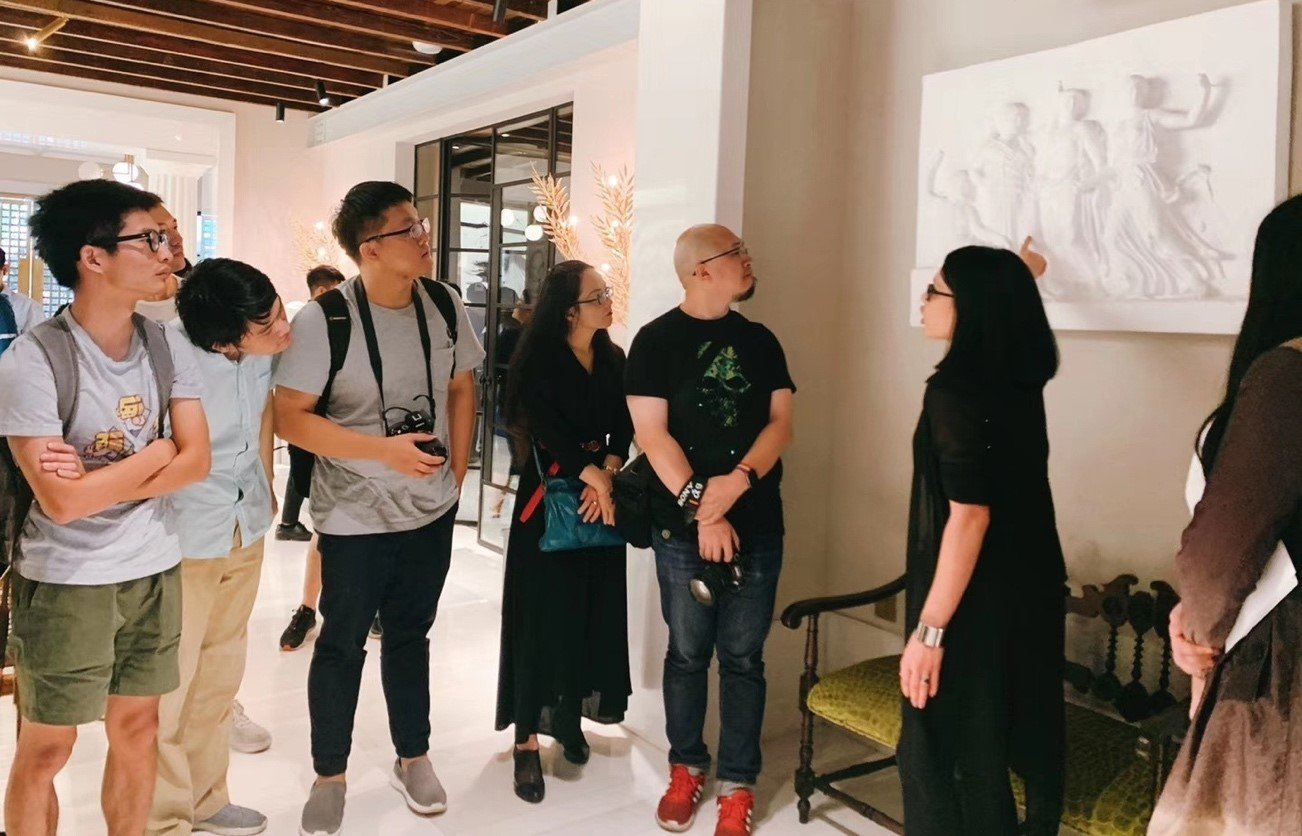 An insight into the Olympic Games during the Cultural Tour at Hellas House.
From the heights of snowy mountain peaks to the depths of the Aegean Sea, players can explore an entire country full of untamed environments and cities during the Golden Age of Greece. From ancient rituals to famed statues, they will come face-to-face with legendary Greek figures and discover the truth behind the myths and legends.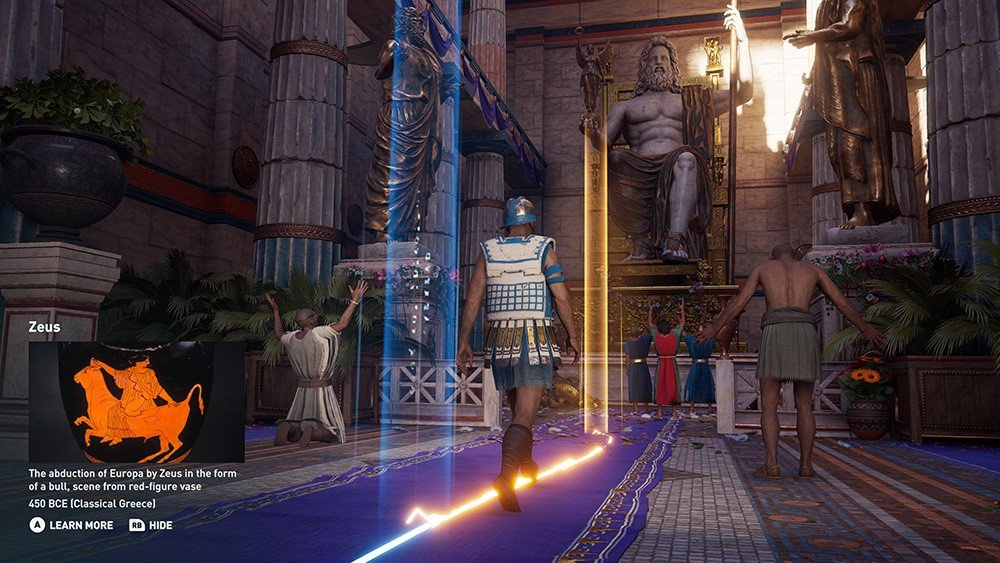 A still from the new "Assassin's Creed Odyssey Discovery Tour: Ancient Greece" video game. Source: Ubisoft
This version of the Discovery Tour will allow players to travel through twenty-nine regions, which are made up of over 300 informative stations and go on guided tours featuring characters from the game's story such as Aspasia, Barnabas, and Herodotus. These tours will be covering five fields: philosophy, architecture, daily life, war and myths.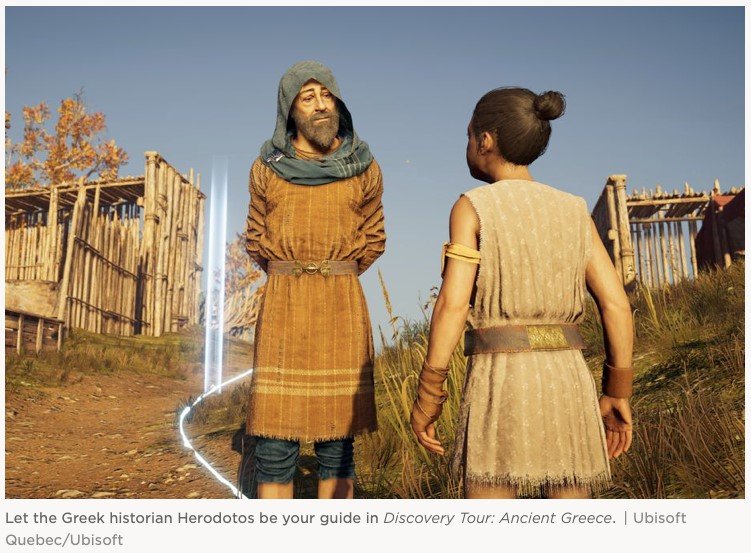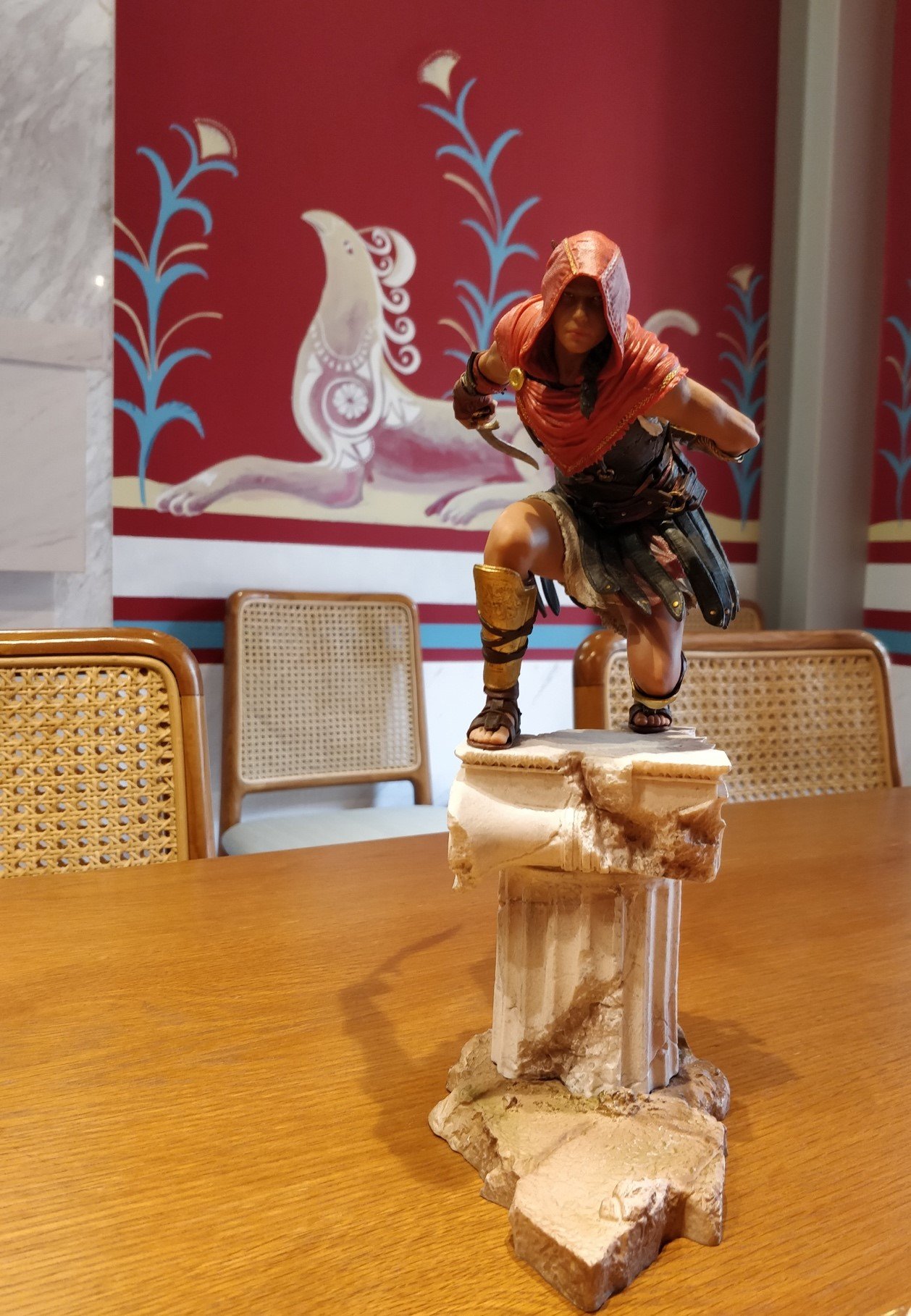 Cassandra, one of the protagonists of Assassin's Creed: Odyssey, in Minoan Room.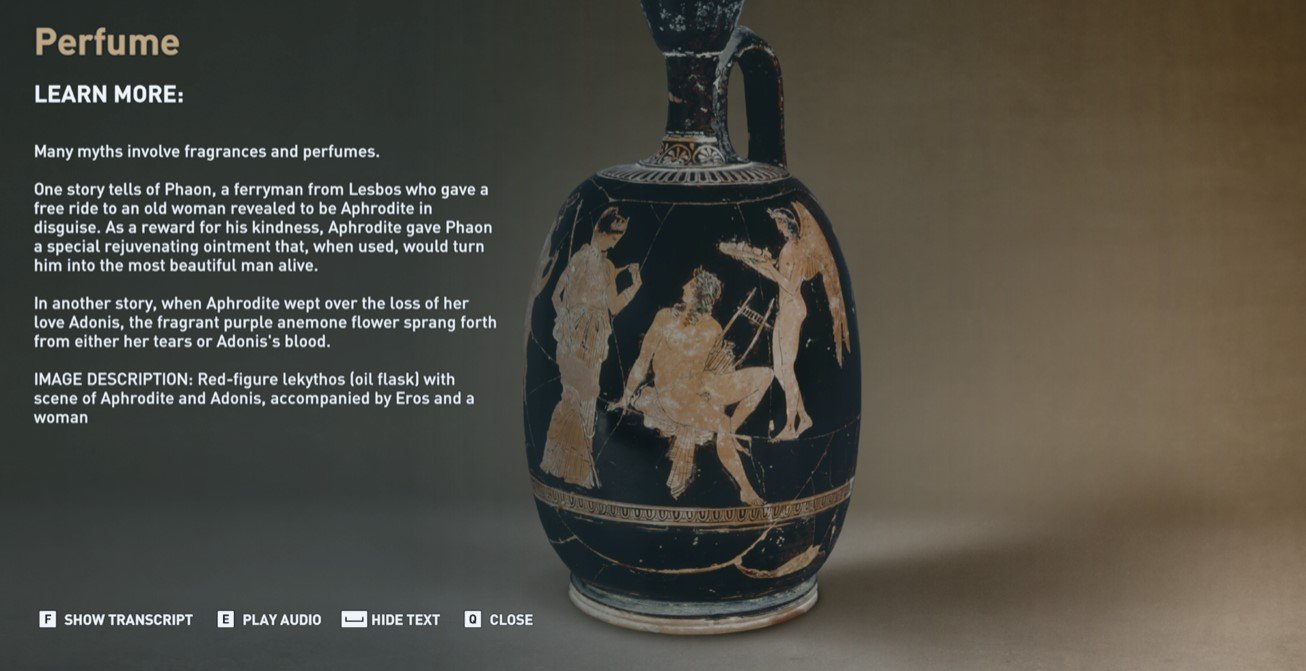 Source: Ubisoft